Last Updated on December 22, 2020 by IDS Team
No matter how beautiful and strong your voice is, you'll need a quality microphone for it to project properly outward.
Some people assume that you'll need thousands of dollars on a professional microphone, and that might not necessarily be true.
We've taken the gander at what the current market has to offer and have come up with a list of the best vocal microphones under $300.
Best Vocal Microphones under $300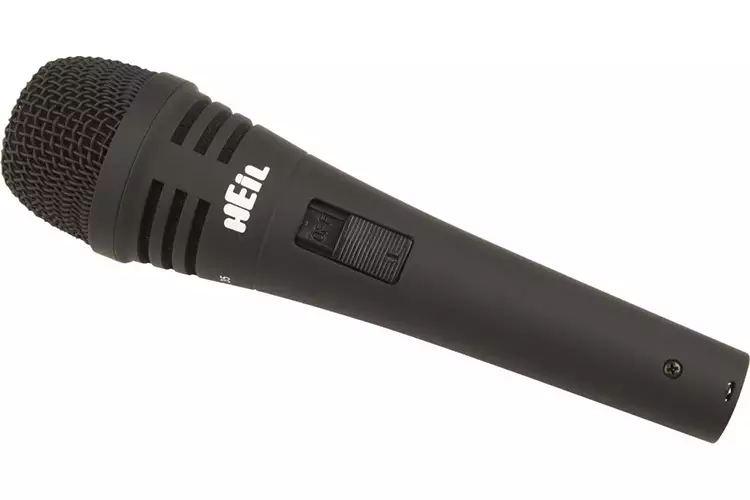 Heil Sound's PR 35S is the best-rounded handheld microphone in the budget section of the market. It sports a three-position roll-off button, an excellent balance between size and weight, and its performance excels at all frequencies.
Speaking of which, it boasts a 40 Hz to 18 kHz frequency range, which is fairly great for a low-cost professional microphone.
What's more, you'll also receive a complementary leatherette case that can be used for storage or carrying.
Pros:
Excellent frequency response range
Ideal balance between size and weight
Simple features; easy to use
Cons:
A bit more expensive than other microphones in the review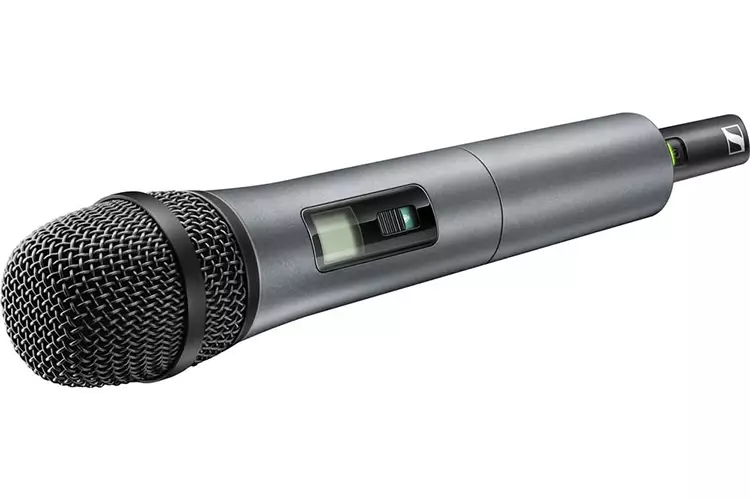 Sennheiser microphones are generally among some of the finest, best-performing models, and we've included a handful of them in our review of the best vocal microphones under $300.
The first on the list is Pro Audio SKM 835.
This is an all-purpose tool that will help you out in virtually every scenario possible, be it recording in a studio or performing live.
Although its top end of the frequency response range is a bit lower than average, its versatility is unparalleled in this price range.
Pros:
Small and fairly light
Exceptionally durable construction
Perfect for both recording and performing live
Cons:
The slightly inferior upper end of the frequency response range
Next up is Sennheiser's MD 46; in comparison to our previous pick, the MD 46 is slightly heavier and a bit longer, but it's still considered as lightweight.
It features a double-layer grille basket and a cardioids capsule that excels at picking up the barely audible sounds at the lowest frequencies.
One of the best things about this microphone is that it boasts both wired and wireless connectivity modes, providing you with extra flexibility when determining how you'll approach using it.
Pros:
Built to last
Wired and wireless connectivity modes
Exceptional performance at the lower frequencies
Pretty versatile overall
Cons:
A bit heavier and longer than average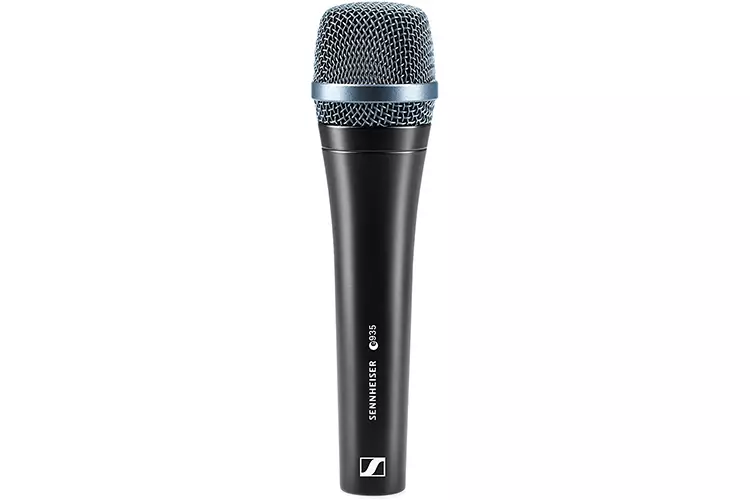 The last Sennheiser model in our review is the E935. Just like our previous pick, it boasts wired and wireless connection modes, although it's strikingly smaller and lighter.
This microphone is perfect for live performers who struggle with on-stage noises, as it eliminates nearly all ambient sounds pretty easily.
Its metal chassis is almost completely impervious to physical damage, and E935 is by far one of the most durable microphones under $300 you can find on the market.
Pros:
One of the sturdiest microphones around
Excellent for both live performance and recording
Top-quality insulation
No interference with signals from other amps and instruments
Cons:
The heavier head might present problems regarding balance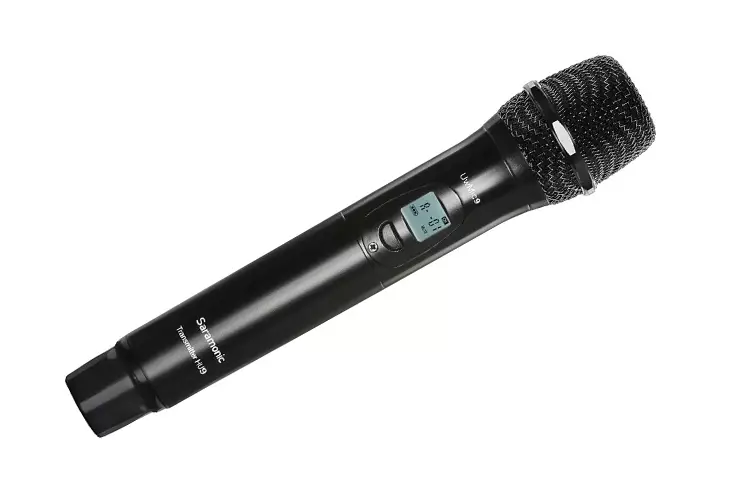 Here we have Saramonic's HU9 ultra-high frequency microphone; if you're a gigging musician who's mainly playing bigger events, such as arenas and larger venues, you might want to check this model out.
Its frequency range is grand, and it actually provides pristine clarity even at super-loud volumes.
The Saramonic HU9 is a wireless microphone that boasts up to 100 meters of operational range while out in the open, and up to 60 meters if there are obstacles present.
It also packs a clearly visible LCD that allows you to see the remaining battery level, active channel, and active effects.
Pros:
Excels at handling ultra-loud sounds
Tremendous frequency response range
Clearly visible LCD
Massive operational range
Cons:
Potential problems with static interference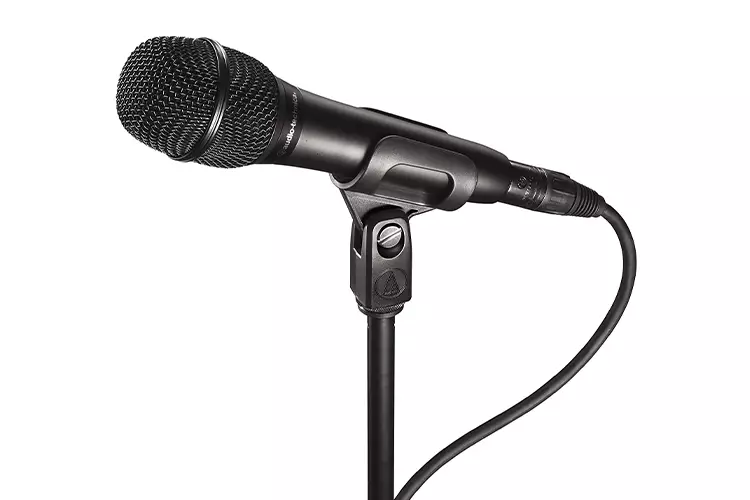 Audio Technica's microphones are designed for professionals by professionals, and this applies to their budget models just as much as it does to top-tier boutique microphones and other pieces of gear.
The AT2010 is one of the most popular cardioids available on the market, as it offers a full package of pristine sound clarity, a balanced and highly durable construction, and a decent frequency response range.
It also sports corrosion-resistant contacts and a high-quality grille design that provides superb protection against physical damage and plosives.
Pros:
Extended frequency range
Highly durable construction
Corrosion-resistant contacts
Excellent sound quality and clarity
Cons: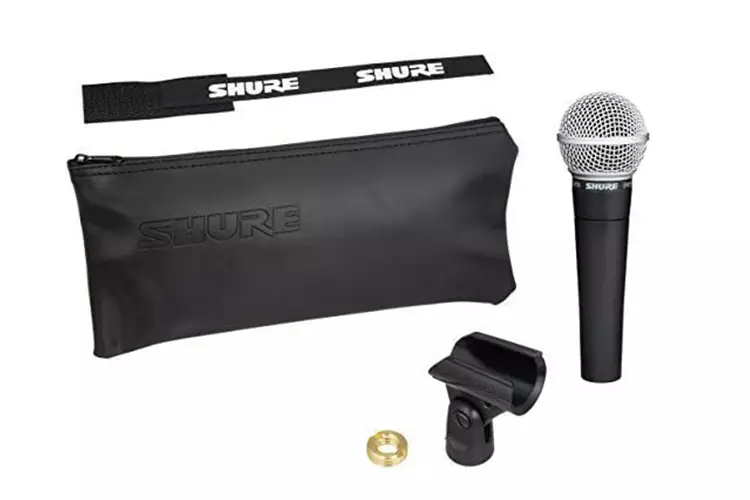 Shure's microphones invariably find their way into the hands of beginner singers and vocalists, mainly because they sound great while being available at very attractive prices.
The SM58 LC is a true representative of Shure quality, as it offers a frequency response range that spans from 50-15,000 Hz, a pneumatic shock mount system for additional robustness, and a uniform cardioids design that isolates main sounds from ambient noises.
We highly recommend this model for live-performing musicians, although it might not be the best choice for studio recording sessions.
Pros:
Optimal frequency response range
Works great for rehearsals, band practice, and live performances
The built-in spherical pop filter
Shock mount system
Cons:
Not the best microphone for recording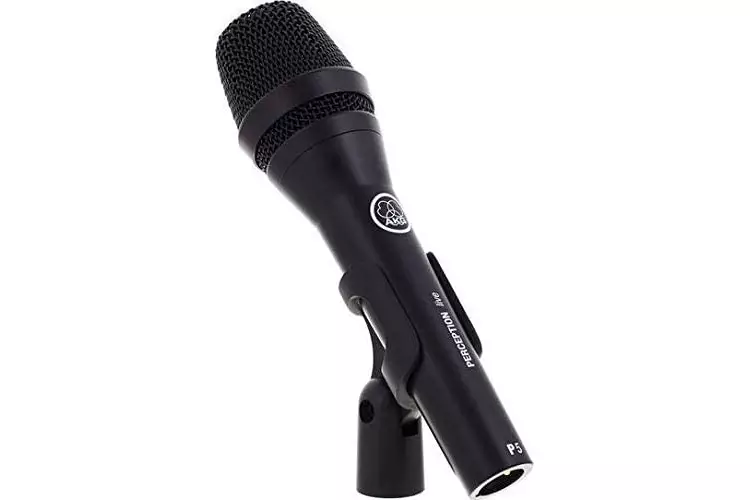 Let's wrap it up with AKG's Pro Audio Perception P5; if you're looking for a budget high-quality microphone, this might be what you're after.
It sports a durable wire-mesh cap, as well as a body made of top-shelf metal that can withstand years of use and abuse.
Its sound quality is slightly inferior in comparison to average $300 microphones, but it gets the job done nevertheless.
Pros:
Tremendous value for the buck
Made of top-quality metal materials
Complementary zip bag
Integrated windscreen
Cons:
Conclusion
Generally speaking, microphones under $300 will get you set for a couple of shows; you might be able to pull off some amazing vocal lines while making records too, and you'll manage to rise above louder drummers and guitarists, but that's pretty much it.
However, with some luck, you might end up with a quality microphone that could even potentially become your go-to instrument.
We hope you've liked our selection of the best vocal microphones under $300 and wish you all the luck in finding what best suits your needs.