Last Updated on December 22, 2020 by IDS Team
Virtual studios are not exactly 'studios' without a massive library of samples; the most entertaining and enjoyable process of crafting unique tunes is introducing an array of pre-recorded, modified pieces of audio that are commonly called 'samples'.
Now, you may have plenty of samplers and virtual instrument colors lying around; you may even have a beginner's sampler and are looking for an upgrade; regardless of which scenario you're found in, we've compiled a list of the top VST Samplers that the market has to offer, so let's dive in: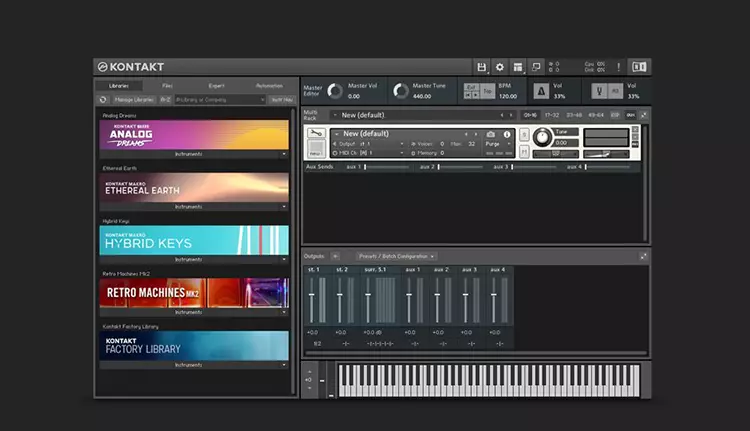 You've probably heard about Native Instruments if you've been in the music industry for at least a month; this company has released a ton of cool software and programs, and it's pretty safe to say that Kontakt 6 is, by far, one of their greatest accomplishments.
Essentially, this is a highly intuitive and exceptionally versatile program that is already packed with an array of presets, samples, customizable keys, banks, and much more.
It's actually very rewarding to beginners who have just begun building up their VST instruments and sample libraries as Kontakt 6 already comes supplied with a plethora of both types.
Musicians use it, producers use it, and even movie composers rely on it for crafting film scores.
One of the best things about Kontak 6 is the fact that it features a well-designed interface that is both intuitive and versatile.
The instrument banks are neatly organized and clearly visible while you can also 'pop out' several different plugin screens, allowing you to both compose and mix your tunes simultaneously.
It's a perfect choice for professionals, seasoned veterans, and newbies alike, but its most notable downside is that it isn't exactly available cheap.
Nevertheless, its well-roundedness and exceptional sampling capabilities more than make up for the somewhat hefty price tag.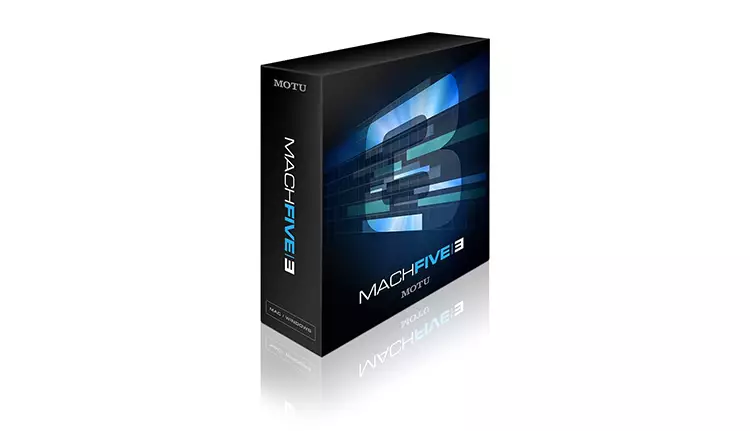 Essentially, the Mach Five 3 is an eclectic plugin that combines the aspects of mixing consoles, composing programs, and samplers.
It's not as intuitive as the Kontakt 6 from NI, but it's relatively easy to use, even by beginners.
The first thing you'll notice about this sampler (plugin) is that you will be able to fill the screen with numerous panels, including equalizers, VST instruments, tracking bars, pitch benders, volume mixers, and so forth.
Its generous versatility and well-roundedness are the main reasons why this has been one of the first choices for many music producers, but these are also the reasons that have probably dissuaded many beginners from even trying it out.
Although the relatively cramped-up design of the Mach Five 3 program may appear as intimidating, its learning curve is actually pretty straightforward.
You'll be able to learn the ropes of how it operates within weeks, and you can always pull back a couple of notches by simply focusing on its individual aspects and segments if you're an immediate beginner in the world of VST sampling.
Ableton is a synonym for both one of the most massive brands in the VST world and 'quality'.
Most DJs and music producers think of the 'Ableton Live' when the name pops up simply because this was the brand's biggest release, but they also offer a huge and eclectic catalog of standalone plugins and programs, Simpler being one of them.
In essence, Simpler is an integrated plugin that is built into every version of the Ableton Live (with slight differences depending on the version in question).
It's incredibly easy to use, hence the name, and it's absolutely perfect for greenhorn producers, musicians, and DJs.
It was designed in such a way that its interface can be placed atop the main interface of any mixing, mastering, or music production program; it's exceptionally convenient if you're into multitasking and experimenting, but it's a definitive go-to choice for people who are looking for an easy-to-use VST sampling software.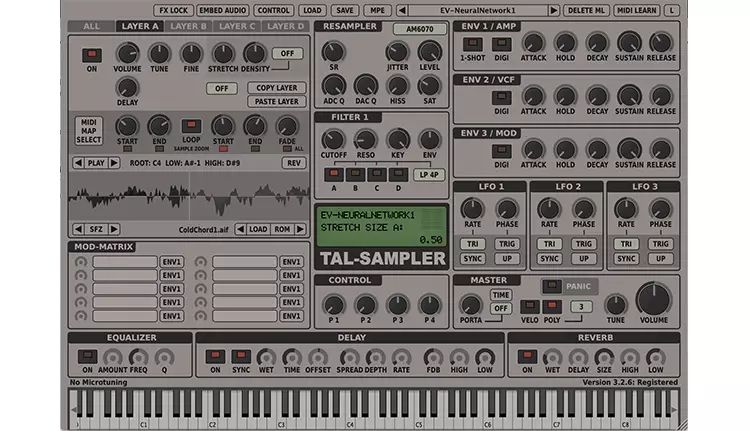 The TAL Sampler looks pretty old-school and vintage, but what's so great about it is that it actually packs bleeding-edge technologies with a neatly organized interface that is remarkably easy to work on.
It features multi-layer VST tracks, several onboard equalizers, a ton of integrated controls, and a decently spacious integrated sample library, as well as an onboard piano that you can use to check out each and every color, tone, and timbre at your disposal.
On the downside, it's not as versatile as some of our previous choices; 'what you see is what you get' basically, and the sad thing about TAL Sampler is that its display can't quite be tweaked with or rearranged.
On a bit brighter note, it's fairly cheap and one of the easiest VST sampling programs that the market has to offer.
Although Steinberg is mainly famous for its Cubase software, they are just as renowned for HALion; this program has been around on the market for quite some time now, and even today it's still recognized as one of the finest DAW samplers available.
In a nutshell, this is a robust sound-designing software that can sculpt, mold, and shape audio files with authenticity and realism.
That's just one of the reasons why many people don't consider it as a 'sampler' primarily; this is an exceptionally well-rounded and balanced tool that features a huge library comprised of VST instruments and samples, so it's pretty much all you need to start recording and producing straight off the bat.
DiscoDSP Bliss – honorable mention
Essentially, this is a very basic and straightforward sampler that is best used by immediate beginners and neophytes in the music business.
Its library is modest, to say the very least, but it's fully compatible with most plugins and third-party programs.
Due to its versatility and easy accessibility, it's one of the better samplers for people on a budget.
Conclusion
There are dozens and dozens of VST samplers on the market, and all you have to do is to decide which models are capable of catering to your personal needs.
Some are free and straightforward; some are cheap and easy to use while others are a bit less affordable but offer superior features.