Last Updated on December 22, 2020 by IDS Team
Steinberg has updated Cubasis to 2.0 bringing lots of new features for both professional musicians and beginners.
First of all time-stretch – long waited feature requested by many users. There's manual and auto mode.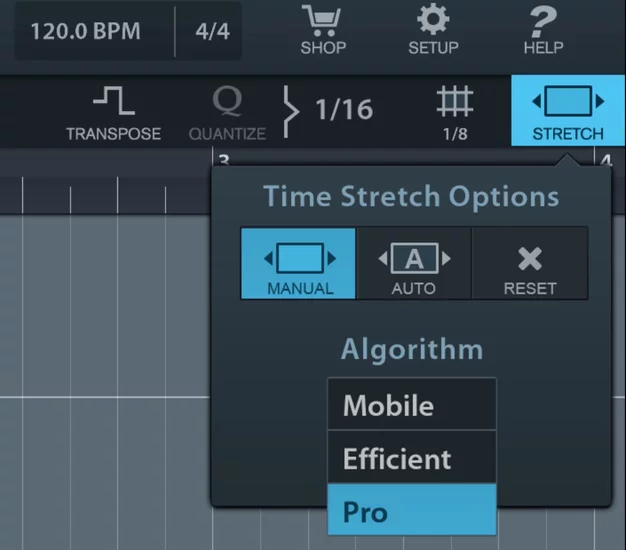 Pitch shift is another requested feature.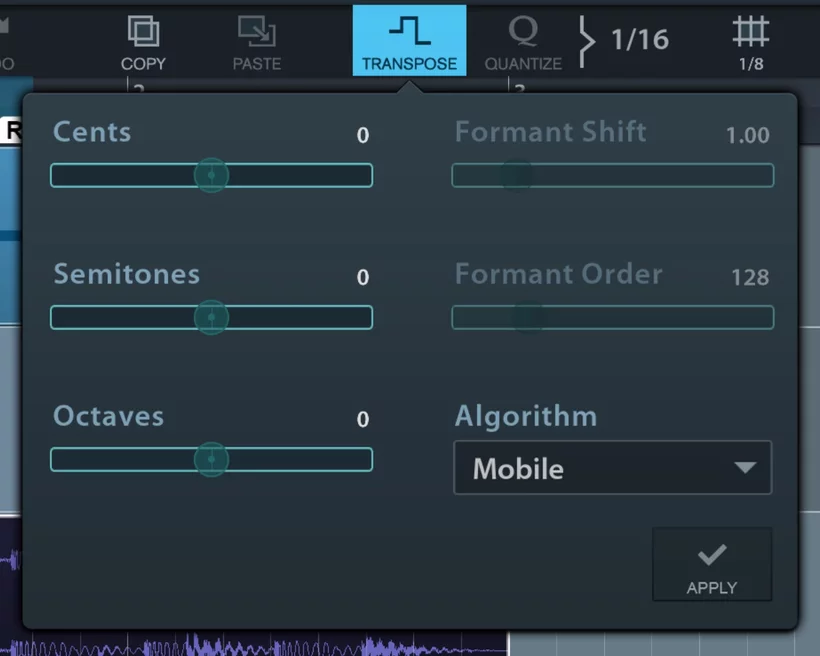 New channel strip makes Cubasis more suitable for professional use. Great to have saturator on each channel.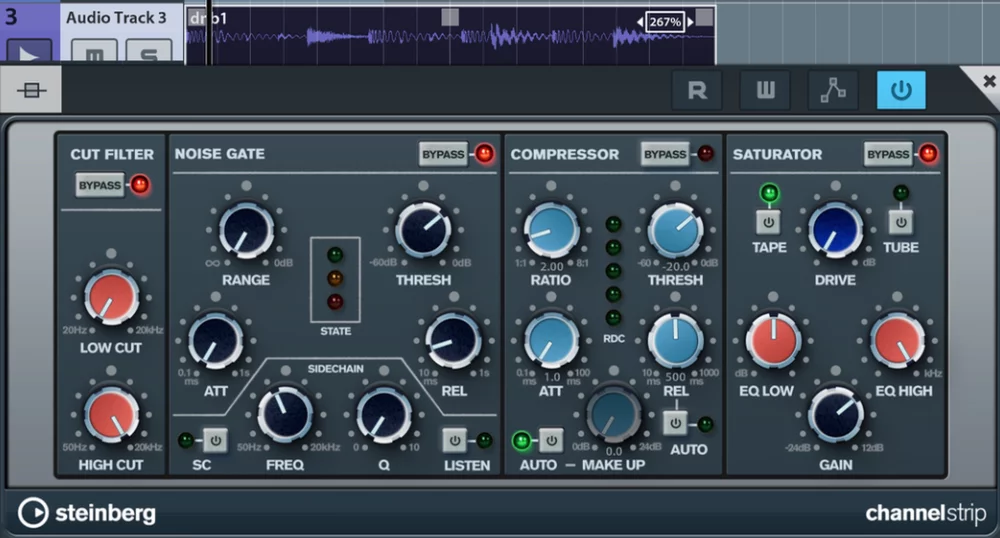 Though it is great update and great intro price for new users there are still some important features missing: Ableton Link support and 12″ iPad Pro interface – it is still scaled version of 9″ ipad.
Cubasis 2 special price valid from September 22 to October 06, 2016: € ($) 24.99 (regular price: € ($) 49.99).
Special price for FX Pack 1 and FX Pack 2 (exclusively available through in-app purchase) valid until October 06, 2016: € ($) 3.99 (regular price: € ($) 6.99).
[appstore id=583976519]
What's new in Cubasis 2
• A Refreshed User Interface – Enjoy profound usability by straightforward workflows
• Real-time Time-Stretch – Tempo match audio loops to your song's tempo in a snap
• Pitch shift with formant correction – Easily change keys of any tracks and tune them to perfection
• A studio-grade channel strip – Reach true sound perfection for all channels
• Spin FX – Tweak and mash-up your tracks with DJ-like breaks, stops and stutters
• MicroSonic TAPE instruments – Perfectly recreate trademark sounds from the '60s era
• 76 new Micrologue presets – Lay down your tracks with cutting-edge modern synth sounds
• Factory loops tempo match – Enjoy the freedom to use included audio loops at any tempo
• MIDI Auto Quantize – Sync MIDI tracks with the beat while recording
• Ready for iOS 10 – Cubasis 2.0 is fully tested and proven iOS 10 compatible
Cubasis 2 Improvements & Fixes
CB-335 Zooming behaviour in arrange window and editors has been reworked to provide enhanced precision and accuracy.
CB-3282 Response time has drastically been improved for menu bar and tool bar buttons.
CB-3081 Record mode tools have been added to tempo pop-up for improved usability.
CB-3145 Factory audio loop library has been converted to lossless FLAC format for improved quality.
CB-3273 Background color option has been added to the setup for the Arrange window.
CB-3209 Order of fixed insert slots can be swapped via corresponding icon.
CB-3289 Improves the cosmetic issue of iOS keyboard and text pop-ups overlapping.
CB-392 Overlapping events no longer flicker when zooming or scrolling.
CB-2947 Loading audio unit instances during playback no longer results in muted audio playback.
CB-3298 Releasing the pitch-bend wheel now correctly resets its value.
CB-3314 Fixes the graphical issue of overlaying event names and event lengths.
CB-3321 Fixes the problem of unreliable rendering of Cubasis when transferring a file via Air Drop.
CB-3341 Fixes the problem of unreliable rendering of Cubasis when deleting user files via WiFi.
CB-3063 Fixes a rare phenomenon where audio files can get lost after recording, renaming and reloading a project.
CB-3028 Solves a rare problem where undoing a track recording could lead to losing corresponding I/O track settings.
CB-3045 Fixes a rare issue where undoing a recording can lead to renaming of the corresponding track.
CB-3129 Fixes a problem where the user interface of Blamsoft Viking appears broken after being assigned as AU instrument.
CB-3127 Freezing an AU track that contains Moog Model 15 now leads to expected results.
CB-2919 Fixes a problem where loading a project that contains a NS1 AU instrument instance could lead to unreliable behaviour of Cubasis.
CB-2205 Swing quantize settings are now properly saved with the project.
CB-3046 Fixes a problem where activating cycle mode during pre-count can lead to loosing recordings.
CB-3062 Activating cycle mode during count-in no longer leads to unwanted results.
CB-3110 Fixes defective samples of Microsonic's Mellow EP instrument.
CB-3159 Type parameter of filter effect plug-in can now be automated as expected.
CB-3145 Importing loops from the factory library no longer results in wrong audio event lengths.
CB-3170 Return to stop in record mode now works as expected when having roll/count enabled.
CB-3175 Solves a problem where importing 96 kHz samples could lead to broken MiniSampler instruments.
CB-3210 Deleting an effect no longer interacts with other effect or track automations.
CB-3162 Fixes a graphical issue where importing .wav files could lead to overlapping between waveform and event size.