Last Updated on November 1, 2016 by
Another great update from KORG – after announcement of release of ARP Odissey for iOS – KORG has announced Monologue – their new mono synth that will be available in January for just $299.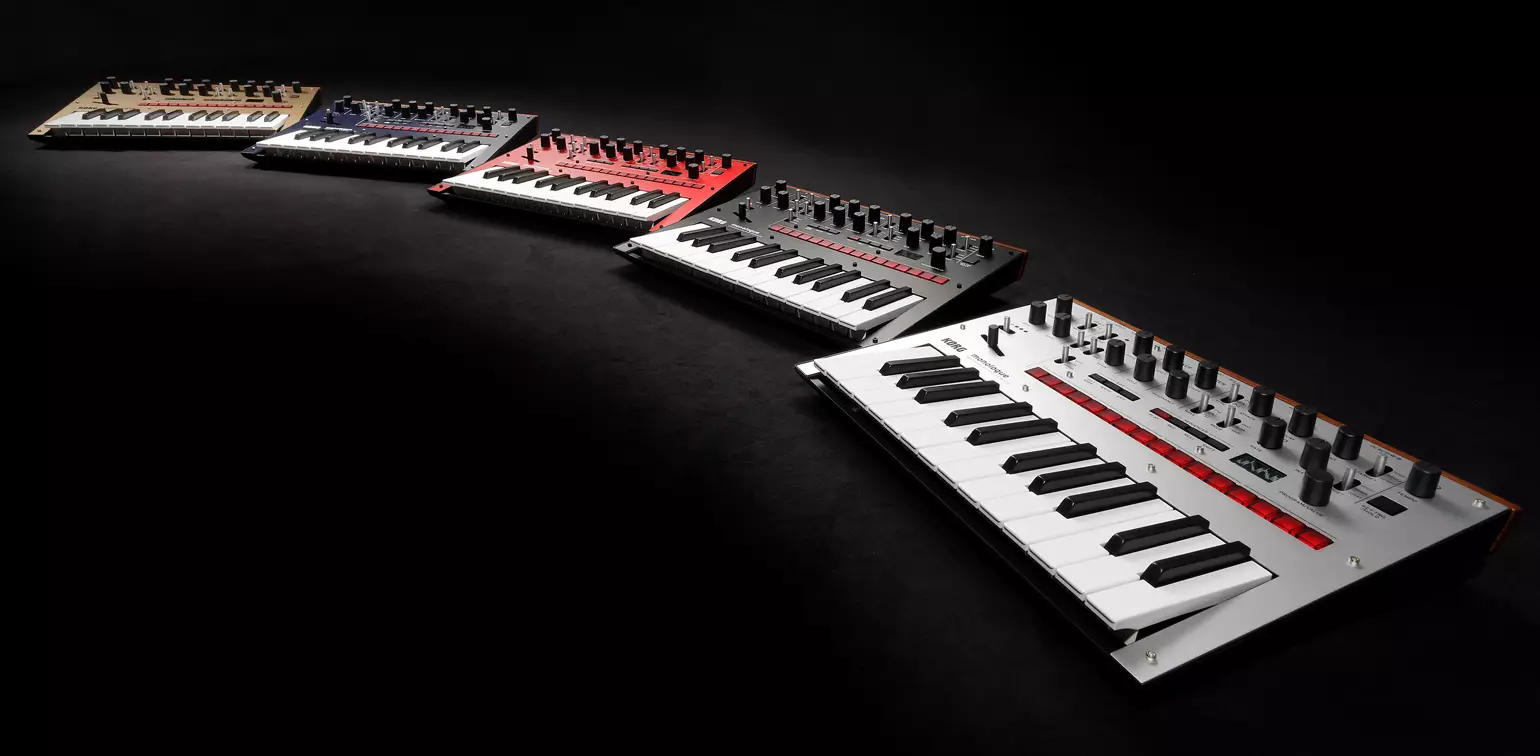 It is available in 5 colors – so you'll need to think a lot which one you prefer.
The keyboard has 25 keys – from E to E (not your regular C to C keyboard) – pretty reasonable decision for a synth focused on bass sound. Front panel is pretty typical for a 2 oscillators synth (except advanced sequencer and tiny display showing waveforms or menu). To build Monologue KORG took the best from Minilogue and added new sound sculpting abilities – "completely new filter, modulation, drive, and LFO can generate powerful basses and sharp leads, creating awesome mono sounds that showcase its single-voice design".
From what we can hear on the sound demos – synth sounds amazing! Check out the video:
What stands this synth apart from others is advanced sequencer, waveform display and advanced microtuning developed in partnership with Aphex Twin.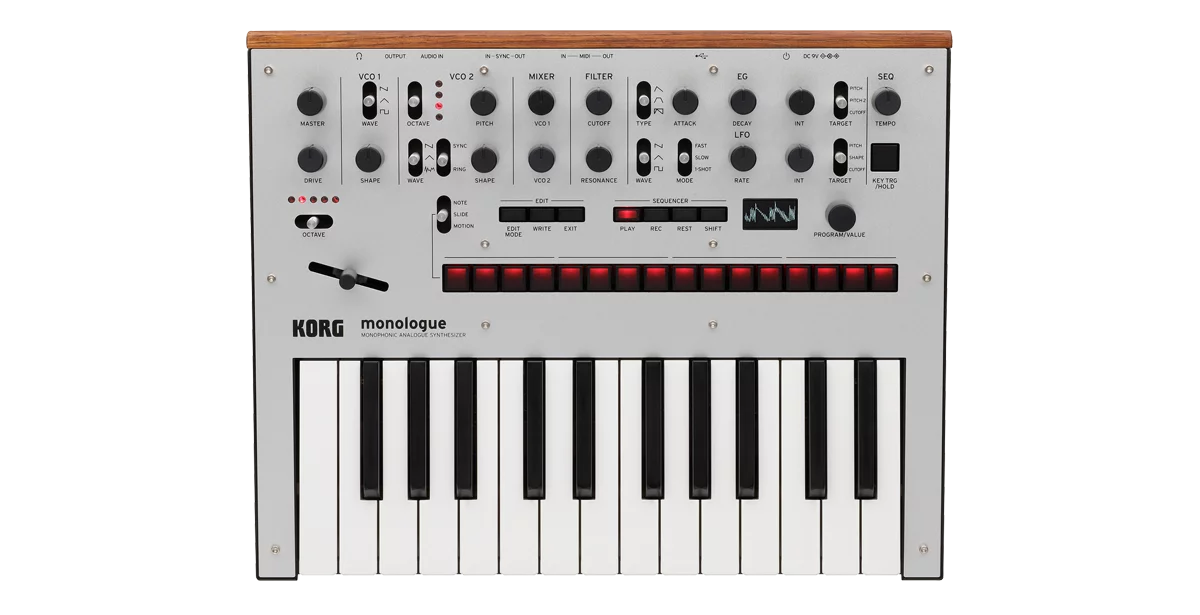 In essence:
Analog synthesizer with all-new synthesis structure optimized for amazing monophonic sounds and sequences
Fully programmable, with 100 program memories (80 presets included)
16-step sequencer with extensive motion sequence technology to make your sound move
Microtuning lets you freely create scales and alternate tonalities\
Oscilloscope function helps visualize the waveform in real time
Battery-powered for portability
Rugged and stylish with aluminum top panel, chassis-mounted pots, rubber-coated knobs, and real wood back panel
MIDI, USB MIDI, and Audio Sync for all types of in-studio and live connectivity, including direct sync with minilogue, SQ1, volca, electribe, and more
Five color variations that will shine on stage or in the studio