Last Updated on December 29, 2020 by IDS Team
Wolfgang Palm's Phonem VST synth was successfully ported for the iPad. Apart that the voice-synth itself is cool and powerful it also has all the main features you can expect from the modern iOS music app: Inter-App Audio, Audio Unit support, Audiobus with state-saving etc.
Phonem synth iOS Audio Unit extension allows you to use multiple instances of the app in the compatible host (Cubasis, GarageBand).
The app requires you to spend some time playing with it to start making sound that make sense. But the synth comes with useful library of 500+ presets – covering basic and advanced sounds.
[appstore id=1088853546]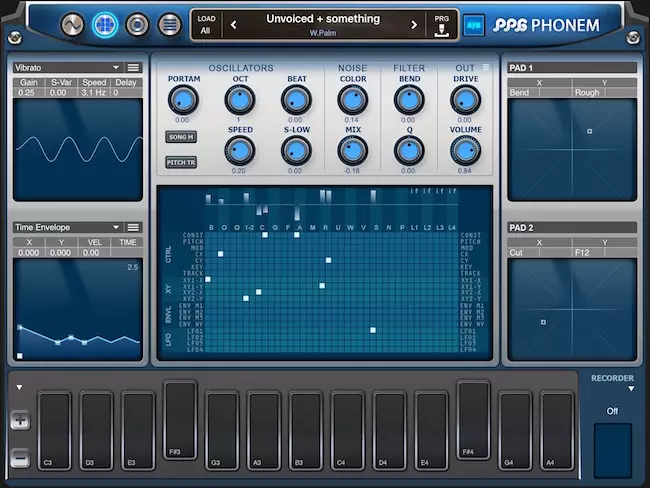 [asa_item id="1088853546″]