Last Updated on December 22, 2020 by IDS Team
Okay, so you're a new Maschine user waiting for your new Mk3 to arrive. Or, maybe you're an experienced user who never really tapped into all the sampling options available to you in Maschine.
Well, today is your lucky day!
👉 CHECK OUT THE LATEST DEALS AND DISCOUNTS ON VST PLUGINS AND DAWS
In this article we'll explore different sample sources you can use to get audio into Maschine.
Mobile phones, hardware synths, or field recorders
If you're planning on purchasing NI's soon to be released Maschine Mk3 hardware, you'll be able to plug any ¼" cable into the new studio grade audio interface. This is a 96 kHz, 24-bit audio interface with 2 x ¼" TRS line inputs and a ¼" mic input for use with a dynamic microphone.
Being able to sample directly into the Mk3 hardware should be the easiest and fastest way to get external audio into Maschine and onto a pad for further editing.
Youtube, Vimeo (and virtually anything that plays audio from the internet)
Windows users, the word for today is Voicemeeter.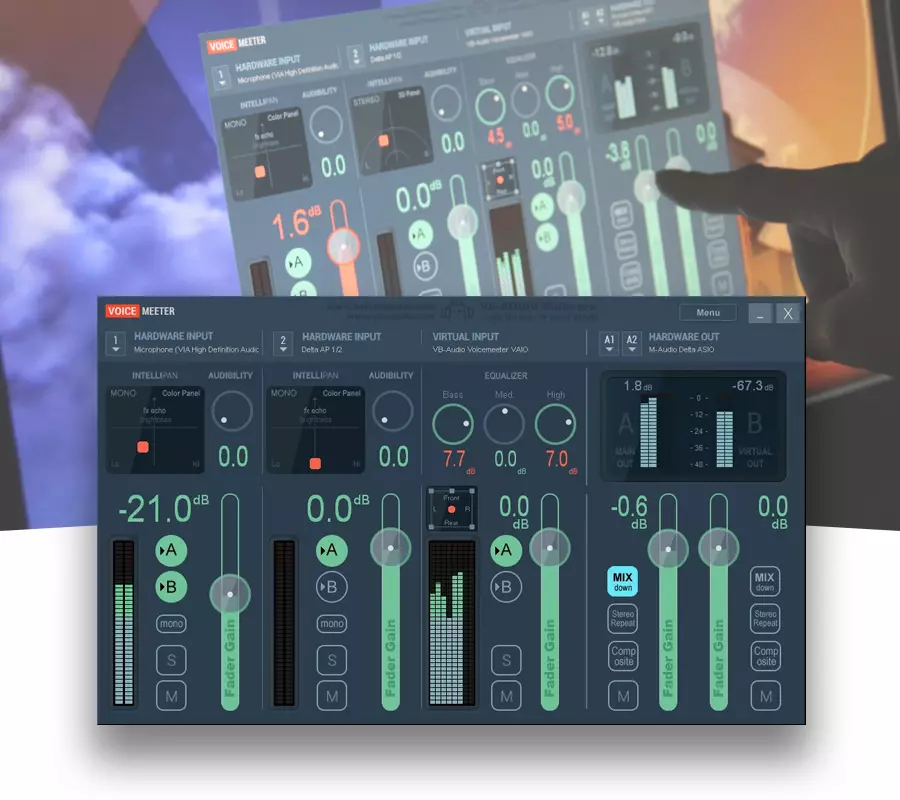 Voicemeeter is a virtual audio mixer and virtual audio interface offered as donationware from software developers, VB-Audio. It's available for Windows XP, Vista, 7/8/8.1/10 in 32/64 bits and is similar to a program for Mac users called Loopback, which I think used to be called Soundflower. In a nutshell, this program allows you to bring audio into Maschine from any source that plays through it including other audio applications on your computer. It does require some configuration, but nothing too difficult. Once installed and configured:
– Go to your audio properties and select Voicemeeter as your main audio device
– Make sure Voicemeeter ASIO is selected in Maschine's audio preferences
– Go to Maschine's Sampler page and get to sampling!That's it!
Keep in mind that this covers you for any and all audio that plays from any website as well as audio playing from other applications on your computer. Have fun with that!
And for Mac users there's another cool app that allows you sampling other apps like Spotify, iTunes, Safari (soundcloud, youtube etc). The app is called Audio Hijack Pro. It's been around for many years and recently they've release an update with clean modern UI:
A few months back, the good people at Loopmasters released a free application they named, Loopcloud. You're probably saying to yourself, "not another cloud-based sample storage platform". Yes, but this is one of the best free options available to my knowledge at least.
It runs as a standalone application for Windows and Mac in both 32/64 bit format, comes with 1GB of free sample content and you get 150mb of new free samples every week. But, it really shines when you use it as a plug-in inside your DAW of choice.
The Loopcloud plug-in syncs to your host tempo so you can audition samples that will already be in sync with your song. What's even cooler than that is you can drag n drop samples from Loopcloud directly into your session and keep it moving.
You can search for samples by instrument, genre, label, file format, content type, key and bpm. My only gripe is that you can't add samples from your hard drive, but Loopmasters have stated that this will come in a future update.
Certainly everybody in the audio community knows about Splice by now.
For those that don't, Splice is one of the more popular online platforms for audio enthusiast, producers and musicians. Among other things, Splice also a great resource for samples, boasting 1 million samples from a plethora of sound providers.
However, Splice is subscription based and there's a fee of $8 per month. The good news is you can try it for free, so why not give it a go?
The good thing is that the fee covers any amount of samples you download during that time. With 1 million samples available and most likely more by this time, you can image that there are plenty of genres to choose from.
There's an application you have to download to your computer to be able to preview and download content. If you don't want to buy in to the subscription service, you can still purchase samples individually directly from the Splice application without having to purchase an entire sound pack.
Vinyl Record Youtube Channels
There's a healthy amount of Youtube channels that are based on obscure vinyl records that haven't been overused or maybe even haven't been used at all. I'm subscribed to quite a few and found these channels to be a source of inspiration whenever I have beat block.
I'll list a few channels here for you to check out, but also remember that if you install Voicemeeter (PC users) or Loopback (Mac users), you'll be able to sample right into Maschine immediately. I hope you all get lost in the fun of building your own unique sample libraries. Enjoy!
Soulhawk
Vinylforsale
SoulOnYourSide
ProvocativeEducative
Vinyl – crate digging
hitmusicsingles
5 cool iOS apps to sample
Sampling iOS apps to Maschine is easy, just connect your iPhone/iPad to Maschine MK3 or another audio interface or just use USB cable if you use Mac (yes, it can transfer audio via USB as well).
Maschine as well as many iOS apps support Ableton Link – so you can easily play in sync.
[appstore id=511269223]
[appstore id=791077159]
[appstore id=976690555]
[appstore id=408709785]
[appstore id=561369733]