Last Updated on December 29, 2020 by IDS Team
Whether you are a music production professional or a beginner starting a Home Studio, choosing the right quality monitors is one of the most difficult decisions.
Which are the best studio monitors?
This recurring question has many answers, as many as audio monitors are in the market, and the best way we can take to decide is to check which ones satisfy better our needs.
When choosing studio monitors we must ask ourselves certain questions that will help us select the right ones.
The first question is about the size of our study, will they be used in a home study or in a professional study?
The next thing is to define our budget, and taking into account these 2 factors, we will analyze among the three fundamental quality parameters: Build quality, sound quality and connectivity.
Let's start with some of the best professional studio monitors :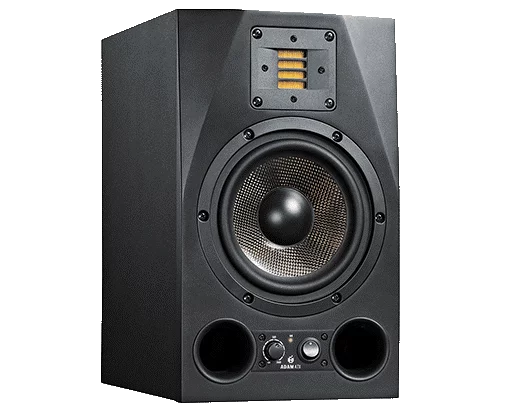 The Adam Audio A7X monitor has a great reputation among professional audio production studios; even, many affirm that "everything that happens through the A7X sounds good".
It is the creation of a German company, which has positioned this monitor as the bestseller in its catalog.
It is a versatile, highly balanced, near-field monitoring speaker.
The Adam Audio A7X has a price of around $750 per unit, a slightly high price for those who start, but they will ensure the highest clarity and quality when mixing.
It features a very high frequency response from 42Hz to 50kHz.
It has a built-in amplifier with a power of 150W, which helps power the 7 "carbon fiber woofer and a 2" tweeter called X-ART, properly used by the brand, producing surprising audio clarity as it does not dominate the room and makes the sounds highly decipherable.
Construction quality is high, designed in high-density wood. In terms of connectivity it has 2 audio connectors, RCA non-balanced and XLR balanced.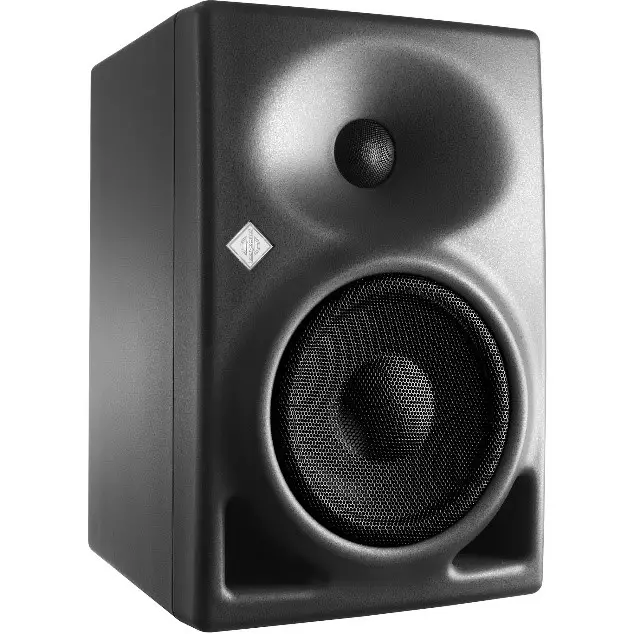 The Neumann KH 120A active audio monitor competes in quality / price ratio with the Adam Audio A7X, it is created by the German company Neumann, a leading manufacturer of studio microphones that has been working in the sound industry for more than 90 years.
This studio monitoring speaker demonstrates all the experience of this legendary company, focused on its new line of monitors.
KH120A is a monitor d compact, two – way study has so far proven an excellent quality for the approximately $700.
It's especially outstanding for its incredibly detailed mid-range sounds.
The Neumann KH 120A features a minimalist and compact design, a height of around 11″ and of just over 7″ of width.
The build quality is excellent, it consists of a two-piece cast aluminum case, it has curvatures in its casing that substantially improve the sound and also giving it a sophisticated look.
In the sound quality apart, it has 100W of power 50 W Woofer and 50 W Tweeter, and a frequency range from 52Hz to 21KHz.
Its connectivity is a bit limited since it only has one XLR input.
The Neumann KH 120A is highly recommended for its accurate reproduction, balanced tone and uniform sound dispersion.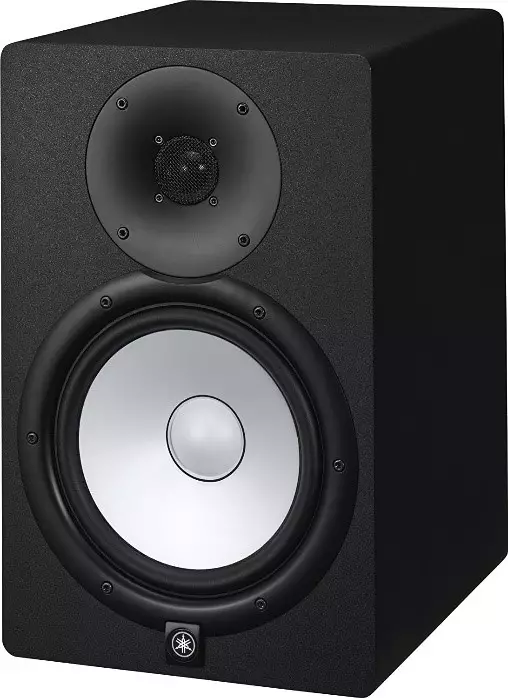 Let's start with midrange audio monitors, where prices below $500.
HS line Yamaha monitors are one of the most used and traditional on the market.
Characteristics of the HS5, HS7 and even the legendary NS10 remain in Yamaha HS8: room control High Trim, and regulation of low and high.
This monitor has higher overall performance than its predecessors, thanks to a unique mount that reduces vibration and the phase switch, which allows you to configure a subwoofer system with simple connections, without the need for additional equipment.
The price of each monitor varies around $340. As because build quality of the Yamaha HS8, we can say that it has a simple but elegant appearance.
They are made of dense MDF, and they have good acoustic damping. However, it has very few settings available.
The HS8 has an 8" cone woofer shows minimal distortion and good sound, even at the low end, which is very important for producers working with heavier bass.
1" tweeter is highly clear in terms of highs and the frequency range is from 38Hz to 30KHz. Its power is 120W, and has XLR and TRS balanced and unbalanced inputs.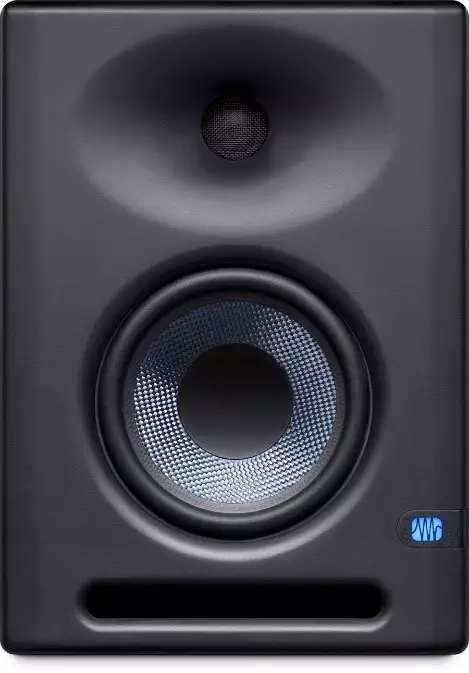 For a price close to $150, you can get a special studio monitor for small spaces.
The PreSonus Eris E5 XT audio monitor are the revamped version of the Eris E5, and it is considered one of the best in terms of price range and its amazing features.
It has a 5.25″ woofer that comes with its own 45W power amplifier, comes with low-frequency Kevlar transducers, and the 1″ silk dome tweeter.
This active studio monitor can output up to 102 dB of maximum sound pressure.
They are equipped with an EBM (Elliptical Boundary Modeled) waveguide designed by Hugh Sarvis of WorxAudio, which gives you a privileged response before the frequencies.
This feature is ideal for group work, as it creates a 100 degree horizontal dispersion, creating a larger optimum point.
On the back it brings a simple tone control for the range of bass, mid and treble sounds.
It has unbalanced RCA inputs, ¼" balanced TRS and balanced XLR or Jack inputs. It has no tone control.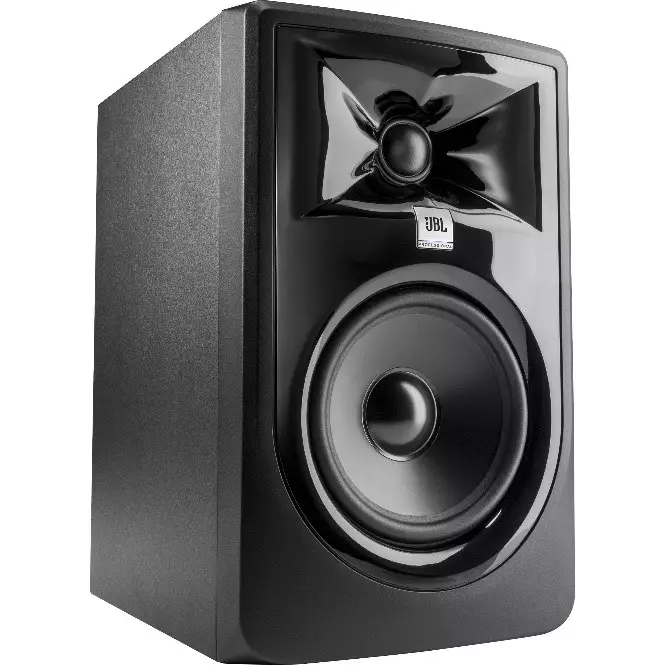 Finally, if you have a low budget to start, the JBL 305P MkII audio monitors are the ones for you, at $100, you will get the scope and clarity of a good audio studio.
This monitoring speaker is made of MDF and some parts in black PVC. Its mold is made of structural ABS, which gives it a robust and construction and quality.
The 305PMKII features a 1″ tweeter, 5″ woofer, 82W total power, and a frequency range of 43Hz to 24KHz.
Low frequencies are surprising, especially if compared with other monitors in this same range.
Other features that set it apart from the rest, is the audio quality at high volumes, as it remains accurate and clean, with no added roughness or distortion.
On the back they have volume control, bass and treble controls and XLR and TRS connections. A peculiarity is the implementation of what JBL calls "image control waveguide".
This technology allows that, to the placed anywhere in a room, an accurate representation of the sound will be heard.