Last Updated on January 19, 2023 by IDS Team
Our list for best VST synth is continually updated, for a summarised version of the current best plugin money can buy, check the table below. Quickie: The best VST Synth in our opinion is Spectrasonics Omnisphere 2.
Note: if you are on a mobile device, scroll left and right in the table to see all the entries, and up and down in the cells to see all the content.
Synth

Features

Rating / Price Range

Omnisphere 2

Over 14 000 presets,
57 FX Units,
8 LFOs, 12 Envelopes,
compatible with over 30 hardware synths, and much more.

5
$$$
CHECK PRICE
Arturia Pigments 2

Very intuitive and extensive modulation matrix,
Granular synthesis,
Built-in sequencer,
Best VST right now for learning synthesis

4.9
$$
CHECK PRICE
Vengeance Sound VPS Avenger

8 OSC Modules, more than 10 OSC transformation parameters,
8 ARP Modules,
8 Step SQ Modules,
8 Mod Envelope Modules,
8 Pitch Envelope Modules,
4 AMP Modules,
4 FILTER Modules,
4 SHAPER Modules,
4 LFO Modules,
Master Filter Module,
6 free routable FX busses

4.8
$$
CHECK PRICE
WA Production Babylon

Over 2300 presets,
257 waveforms,
multi-voice oscillation,
FM, RM & AM modulation,
modulation matrix, and much more.

4.6
$
CHECK PRICE
Xfer Serum

Wavetable editor,
over 450 presets,
10 effects modules,
stack a single oscillator to up to 16 voices, and much more.

4.8
$$
CHECK PRICE
U-he Diva

Authentic, unrivaled analogue sound,
Built-in oscilloscope,
Sweet-sounding filters,
Multithreading support for modern CPUs.

4.9
$
CHECK PRICE
Sylenth1

4 alias-free unison oscillators,
8 unison voices per OSC,
up to 512 voices simultaneously,
8 filters,
2 ADSR envelopes and 2 LFO,
2 extra amplitude envelopes,
velocity, keyboard track or modulation wheel,
7 professional quality sound effects and an arpeggiator

4.8
$$
CHECK PRICE
Native Instruments Massive

1 300 presets,
85 wavetables,
advanced loop mode,
stepper mode,
performer mode, and much more.

4.7
$$
CHECK PRICE
Nexus 3

20 modulation slots,
2 799 presets,
95 effect presets, and much more.

4.5
$$
CHECK PRICE
Soundspot Union

300 presets,
2 analogue-style oscillators,
9 FX modules,
wavetable generator oscillator,
up to 32 voices per oscillator, and much more.

4.7
$$
CHECK PRICE
There's nothing like making your own music from the comfort of your home studio.
But whatever your goals are, whether you're an amateur or a professional, there's an abundance of ways for you to get some realistic and full-sounding virtual instruments.
A great deal of attention is directed towards VST plugins, and these can be heard in a variety of genres, either as an addition to instrumental music or as lead virtual instruments on their own.
They can also be great sound design tools, used to explore new textures and jam with a band or solo.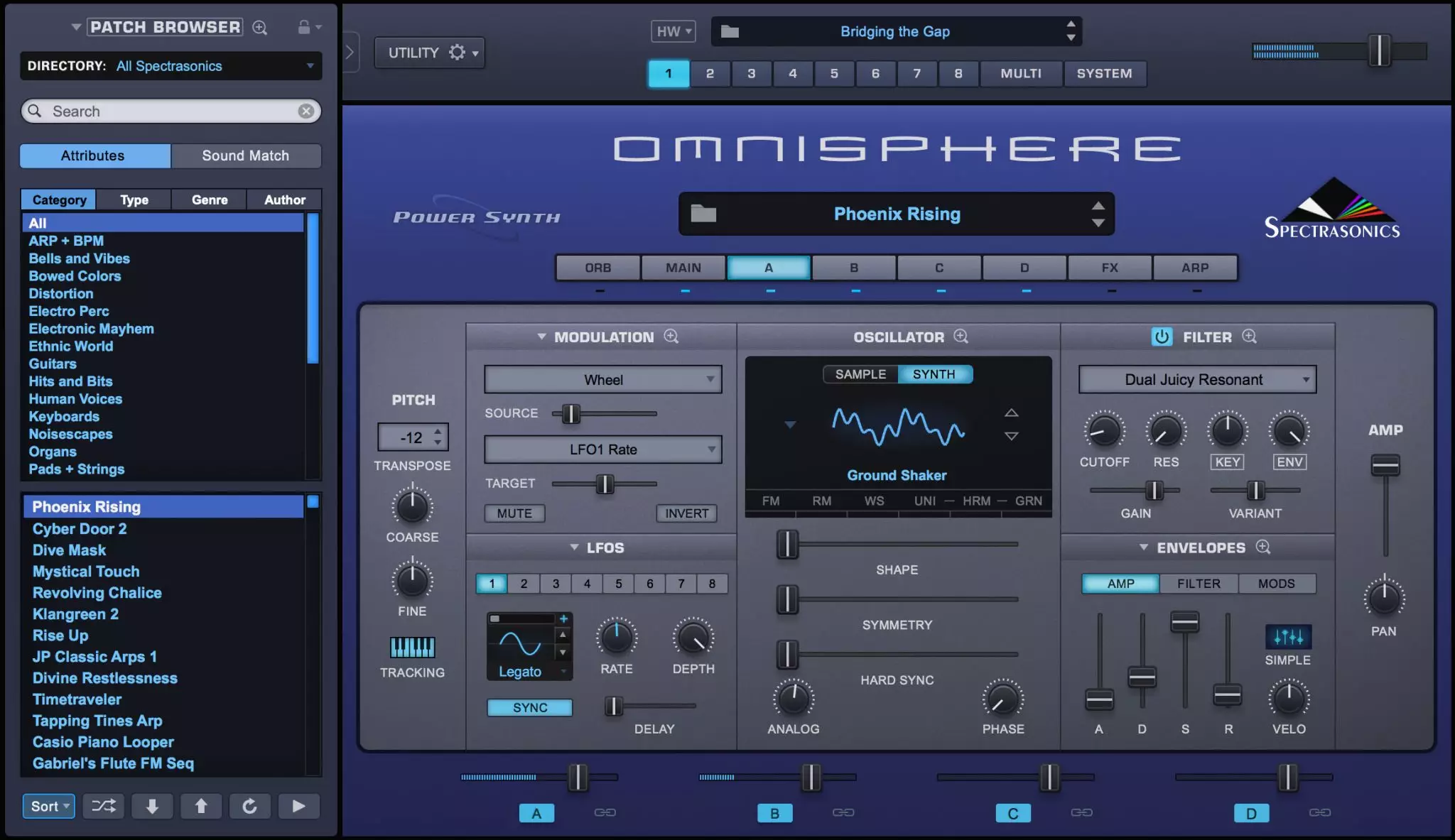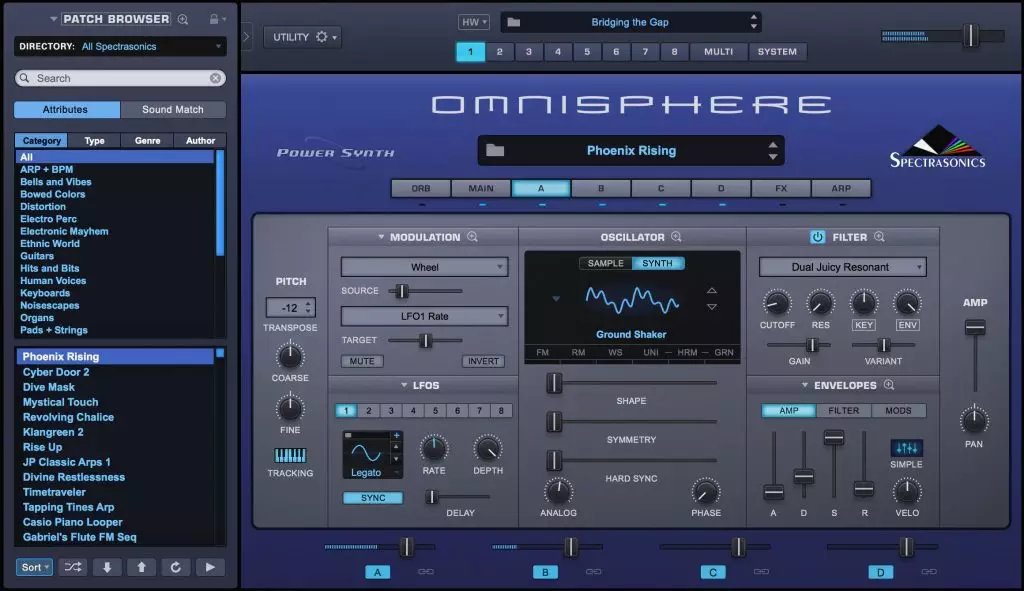 Its really hard to choose a best VST synth. At the end of the day, music is very subjective and the best VST will depend upon the musical genre and personal taste.
However, if somebody pointed a gun at us and made us choose the absolute best overall option, we'd choose Omnisphere 2.
Here's why:
It's the most versatile option in the list, with over 500 high quality analogue waveforms and digital wavetables available.
It's compatible with an enormous amount of hardware.
Very simple interface
Over 14 000 sounds included + simple drag and drop sample loader
58 FX units
Medium to high end price range
But in addition to all that, omnishphere 2 just sounds good. Out of the box, the presets and sounds sound pretty great and can be used for EDM, hip-hop, and even rock.
If you're looking for a versatile synth to buy for life, Omnisphere 2 is our recommendation.
Also, don't forget to check our updated MEGA-LIST of 400+ FREE VST here.
Check out the video below for a sample of the Omnishpere 2 sound:
CHECK PRICE (Omnisphere 2)
While we already mentioned it above as simply the budget choice, Xfer Serum does really come as one of the best VST synths of all time.
Here's why:
Very easy to use, with a huge focus on simple visual displays
Retails at a lower price point compared to competition
Industry standout oscillators, which produce cleaner sounds than other VSTs.
More than 140 wavetables to choose from. They all sound great!
Ability to make your own wavetable
CHECK PRICE (Xfer Serum)
The video below should give you a pretty good overview of how Serum works, as well as how it sounds:
Then we have Sylenth1, another great soft synth VST that's also used by some of the industry leading professionals these days.
It can be heard in a lot of classic EDM hits these days, and we can understand why. It's presets sound great for the genre.
It might not be as versatile as Serum, but it still provides some fantastic presets. And just like Serum, it's reasonably visual-oriented and easy to use. Plus it has THE BEST 303 emulation preset out there, very well fit for it's plastic sounding oscillators.
Note: Sylenth1 is also available as a rent-to-own plugin through splice.
CHECK PRICE (Sylenth1)
Then we would also like to mention Native Instruments Massive, a VST synth that found its way into the dubstep or bass music world. In fact, some argue that it's a very foundation of the genre.
And just like its name would suggest, the tones you can get from this synth are pretty massive. It also comes with great set of specialized high quality preset packs.
If you are already on the Native Instruments ecosystem, this is a no brainer. Retailing at around 149$, we found this to be a great price/quality ratio as it really is one of the leading synths in the industry.
CHECK PRICE (Native Instruments Massive)
Oh boy do we love this. I mean, just look at it! Fire up a complex preset and see everything move.
This is right now the go to learning synth and we highly recommend you to do so, even if you consider yourself to be advanced. Not only subtractive synth, but also granular and wavetable.
Yes you have the option to load your own samples in it and yes there are effects and a sequencer too. So it is not only packed with features but also sounds extremely profound and intense. It is also MPE compatible so get your controller ready for this monster of a synth.
CHECK PRICE (Arturia Pigments 2)
Here is a demo of the patches, notice how playing style is important for this VST:
VPS Avenger vs Xfer Serum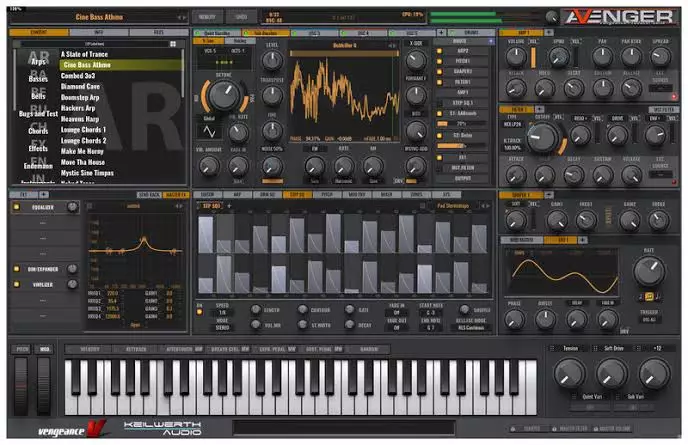 If you've been making your music for a while now, you're probably aware of both VPS Avenger and Xfer Serum as some of the most popular synths these days.
So it's pretty expected to see people still discussing which one of these is a better choice. Before we get into it, we need to point out that both are great synths. It's just about what works better for you.
With this said, some have pointed out that the Avenger runs better and is somewhat more comfortable to use, while the Serum got some lousy rep for glitches.
On the other hand, Serum has a really great wavetable synthesizer, offering more versatility and possibilities in this regard compared to the Avenger, which has a wavetable size maximum of 256.
Avenger, on the other hand, also has some more synth sources to choose from.
But then again, you can do pretty much all of the same sounds in Xfer Serum.
Overall, it comes down to what works best for you.
You won't go wrong with either of these, but it would be best to try them out first and see what fits your style of work.
Here's a quick video showing all the features and sounds of VPS Avenger:
CHECK PRICE (VPS AVENGER)
And here's what you can expect from Serum:
CHECK PRICE (Xfer Serum)
We couldn't finish this list without mentioning our #1 choice Omnisphere. Now on its second iteration, omnisphere has stood out due to its compatibility with an incredible amount of hardware. The new version comes with a new and improved Arpeggiator, over 50 FXs, and over 14 000 sounds.
Omnisphere is often compared do Serum. We've down or own analysis of how the two compare in this post.
CHECK PRICE (Omnispehere)
Also check our list of favourite FM Synths here.
Honorable mentions:
Defiant WT is a fantastic new free VST synth, significantly upgraded in 2020.
It might come as an excellent solution for those who just got into synths and want to try things out.
But aside from that, it provides some superb synth tones and presets with its two analog oscillators and eight waveforms. So far, it's only available for Windows.
Roland came out with their new synth plugin in 2020, the digital version of the small TB-303 Bass Line produced back in the early 1980s.
The idea behind the original product was to emulate and replace bass guitars, but it didn't see much commercial success.
However, the synth itself was pretty good, and this new synth plugin VST version does the old product some justice and will do wonders for those tight bottom-end tones you need in your music. Perfect for the fans of the vintage '80s stuff.
Nexus 3 came out in late November 2019 and was one of the most anticipated VST synths of the year.
It is essentially an upgrade to Nexus 2, and the prices are lower for those who already own the previous version. Knowing how reFX did great on all the other stuff they did, including Nexus 2, we're pretty confident that this brand new synth is worth it.
CHECK PRICE (Nexus 3)
Best Free Synths
There is an abundance of great synths that you can get for free today. One of the examples is Dexed, made by Digital Suburban.
The main idea behind this one was to have a complete digital replica of Yamaha's legendary DX7 synth, made back in the 1980s.
Dexed has been praised as one of the best FM-style VST synths of all time, so it's definitely worth checking out.
Then we have Togu Audio Line's TAL-Elek7ro VST, very well-known for its simple layout and a high range of possibilities.
Playing around with its oscillators and the wide-range LFO will feel like a breeze. It's interesting how close it is to analog synths, especially because it's completely free.
MinimogueVA, made by Voltkitchen, is another excellent example of free synths that you can get your hands on these days. As its name suggests, it was designed to replicate the well-known Minimoog analog synth. If you're into the 1970s vibe in your music, then this is the perfect solution for you. Just remember the good old tones that you could hear in songs by Kraftwerk, Pink Floyd, and Stevie Wonder.
Also worth mentioning is Ichiro Toda Synth1, which is a replica of the old Nord Lead 2 keyboard which came out in the 1990s.
Funnily enough, this free plugin is pretty close to the original product, which is not exactly cheap if you stumble upon it these days.
The plugin features two oscillators along with ring and FM modulation, sync, and modulation envelope. What's also great is the fact that Toda is optimized Synth1 for slower CPUs.
Final Thoughts
We've decided to keep this list short and sweet, but there are hundreds of amazing synths on offer.
We've kept our list focused on high end and free synths for electronic and pop music production, but there is a vast array of more niche focused plugins that are cheaper and pretty cool- guess we'll keep them for another article.
Thanks for reading and please leave any suggestions in the comment box below.