Last Updated on December 29, 2020 by IDS Team
Over the past couple of decades, music recording, mixing, and mastering processes have seen some drastic changes.
What was once possible only through professional studio work is now accessible in the comfort of one's home.
All you need is a decent audio interface, a good computer, your instrument(s), a microphone, and you're good to go.
Of course, you'll need quality software as well, but this is where things get tricky – the standards have risen so high over the past few years or so.
In order to make your music sound good, you'll have to use the good stuff. This is why we always look into the most interesting plugins for recording, mixing, and mastering.
With all this said, there are some interesting plugins we've decided to take a closer look at. These are made by FabFilter, a company mostly focusing on great mixing plugins.
At the same time, we can also find great effects and virtual instruments in their collection, like the Saturn saturation/distortion, Twin 2 Synth, or Timeless 2 delay.
There are two particular things we're interested in here. The first one is the company's Mastering Bundle, while the second one is their Pro-R reverb.
We'll look more into what all these plugins have to offer and how well they perform. Ultimately, we hope to help you see whether they're any good for your needs and help you make a decision in case you're thinking about whether to purchase them or not.
FabFilter Mastering Bundle Review
FabFilter Mastering Bundle at a glance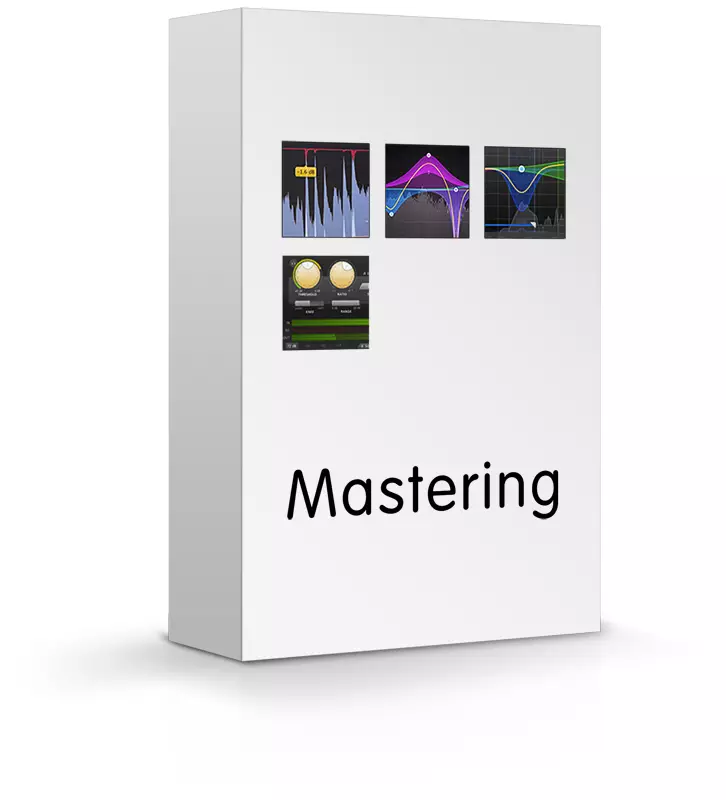 Maker: FabFilter
Includes: Pro-L 2, Pro-MB, Pro-Q 3, and Pro-C 2
Supports: VST, VST3, Audio Units, AAX Native and AudioSuite formats (all both 64-bit and 32-bit)
Our Rating: 4.8/5


CHECK CURRENT PRICE
FabFilter has a few bundles to offer, one of them being the Mastering Bundle. This one consists of four different plugins: Pro-L 2, Pro-MB, Pro-Q 3, and Pro-C 2.
The price of the bundle is definitely worth it as the total value of these four individual plugins is significantly higher.
So let's start with the Pro-L 2.
This is a peak limiter, designed to deal with unwanted loud dynamic bursts.
It's made with eight different limiting algorithms, all dealing with different issues.
For instance, the plugin has a mode that irons out all the distortion that happens during digital to analog conversion.
It also deals with different volume bursts, and even comes in handy if you're working with surround formats. It's somewhat advanced, but it clearly helps a lot in the mixing and mastering process.
Pro-MB is a very potent compressor and expander.
It can deal both with individual tracks and entire mixes. Although a non-master compressor, it's very versatile and capable of some very advanced stuff.
Its main strength comes with the possibility to compress with different intensities over the audible spectrum.
Then we have the Pro-Q 3, which is a state-of-the-art equalizer plugin.
Although it might be a bit complicated to use, some of its features put it up there among the best EQ plugins on the market.
It's very good at helping you single out those "bad" frequencies in your audio files, and the "Dynamic EQ" mode helps you keep every track and an instrument in their respective sonic territories.
It's a dream come true for many music producers and mixing engineers out there.
Lastly, we have the Pro-C 2 which is a professional compressor plugin.
The reinvented version of the original plugin allows easy tweaking thanks to its meticulously designed graphical interface.
The word "intuitive" is the first thing that comes to mind, as this compressor is really accessible.
While Pro-MB is both a compressor and expander (or a noise gate), the Pro-C 2 focuses solely on compression.
This is why it may allow more detailed control over the dynamic output. Nonetheless, having both of these in the bundle is definitely a good thing.
But even though the overall price is reduced compared to four individual plugins, the Mastering Bundle is not exactly cheap.
However, this is intended mostly for professional studios or semi-professional and experienced home recording enthusiasts.
And seeing the quality and what all these plugins are able to do, one thing's for sure – it's definitely worth the price.
On the other hand, if you're just building your home studio and are looking to have something to enhance your hobby, then we'd advise you to look for something simpler and cheaper.
FabFilter Pro-R Reverb Review
FabFilter Pro-R Reverb at a glance

Maker: FabFilter
Supports: VST, VST3, Audio Units, AAX Native and AudioSuite formats (all both 64-bit and 32-bit), as well as RTAS (32-bit only).)
Our Rating: 4.9/5


CHECK CURRENT PRICE
With such a great arsenal of quality products, there's no surprise to see a very advanced reverb in FabFilter's collection. For this particular effect, they developed their Pro-R plugin.
At the very first glance, it's pretty obvious that the Pro-R is a plugin that's very easy to use.
In fact, some would even argue that there's a lack of controls. Not that it's not versatile or too simple, it's just that a few additional parameters to tweak definitely wouldn't hurt.
Right in the middle, we can see the unified "Space" knob.
This approach is fairly simple, yet it gives some great results.
Other than that, we have controls for brightness, distance, character, decay rate, mix/blend, and stereo width.
With the stereo width control, you can create both fully stereo image at 50%, or a double mono at 100%.
But what we consider to be the best thing about Pro-R is the very realistic representation of space with the "Space" control.
Small room reverb actually sounds like you're in a small room, and a large one really sounds spacious. It's not like you'd expect anything less from FabFilter.
Of course, once again, we have a not exactly cheap piece of software on our hands. Don't get us wrong – the price is most definitely justified.
The only thing that we need to point out here is that this is a fully professional plugin.
While you're allowed and able to use it as an independent music-making enthusiast, you'll first need to be aware of its cost. Either way, if you need a good reverb plugin, there's hardly any reason why you should look further than FabFilter's Pro-R.