Back in the day the music was composed, created, and produced in specialized music studios full of heavy analog equipment.
Nowadays we are not so limited and we can do a great job on our laptops.
Today we have various digital audio workstation tools that can help with music production. However, not all laptops have what it takes for a serious music production.

Buying a proper laptop for this purpose can be a bit difficult because all of the choices you have today. The laptop required for this kind of job must meet some requirements.

The most important factors for every laptop for music production are the CPU power as well as the amount of RAM that you have at your disposal. All of the other specifications are not that important for the means of music production, though a nice, intuitive interface + some good built-in speakers for emergencies are always a plus.

We have tried to make a list of the best laptops for music production in 2020 to make your choice a bit easier, for a summarized table, check out below:
ASUS is a well-known company and when you are looking into their laptop you simply have to have high expectation. Needless to say, this particular model surpasses those high expectations.

ZenBook Pro is probably the ultimate solution for those of you who are looking for an excellent and highly portable laptop for music production as well as DJing.

The ASUS ZenBook Pro comes with a very nice 4K display and the CPU is a quad-core i7 6700HQ. When it comes to RAM, you have 16 GB of RAM at your disposal. This laptop also features an SSD and all of these components make it an ideal machine for music production.

The laptop has a powerful GTX 960M graphic card that is able to run some of the latest popular video games at 60FPS+, making it ideal for gaming as well.

ASUS laptops are known for their build quality and reliability, and this model is no exception. It looks very much like Apple's MacBook Pro and it has a similar performance for just a fraction of the price, which is a big plus.

The similarities between these two are not coincidental and we think that the ZenBook Pro is one of the best options for those who want a MackBook Pro alike design and performance for a bit more affordable value point.
If you're wondering what it looks like in action, check out the video below:
As you know, one of the most important factors you need to take into consideration when purchasing a music production laptop is that it doesn't freeze or crash while you work. Well, with the ZenBook's CPU power and RAM, you have more than enough for any production task.
In order to make this machine crash, you would need to load 40+ effects and VSTS into one single project. This is an absurd amount of VSTS and effects and no one does that.

When it comes to design, you can say that the ASUS tried to copy a MacBook design, and they succeeded. However, they also copied a build quality which is pretty incredible.

ZenBook is 3 times cheaper than the MacBook, making it an ideal option if you want a MacBook that's powered by Windows.

When it comes to display, 4k at this price range sounds a bit too good to be true, right? Well, it is… this display doesn't display true 4k. It actually uses an RG/BW Pentile matrix, meaning that the half of the pixels are not there.
However, it still renders 3840×2160 and you can totally fit all of your software on your screen. Also, the colors look really good for gaming and movies.

One thing you can't really see that often in this price category is an SSD. Because of this Solid State Drive, the ZenBook delivers a very smooth experience whether you're producing or just casually surfing the web.
Overall, it's a great laptop and it's perfect if you want a powerful machine that has Apple's iconic design for a much lower price.

Check best price for ASUS ZENBOOK UX501VW
ROG (Republic Of Gamers) product line is simply amazing and this particular model is one of our all-time favorite laptops.

It blows away all of our expectations when it comes to performance, build quality and design. The design is out of this world and it's probably one of the most well made laptops currently on the market.

If we have to put our finger on one thing we like the most it would be the amazing desktop-like configuration. The laptop features an overclocked i7-7820Hk CPU, GTX 1070 graphics card, 512GB SSD, and an amazing 17" screen.

As you can see, this is one powerful machine and it can mirror a performance of the high-end desktop gaming computers.

You can freely say that the overclocked i7-7820HK is a bit of overkill for music production. You will never get any CPU spikes, crashes, or lags while working on your music production tasks.

Yes, this laptop is labeled as a gaming laptop, but it can handle any music production task you throw at it. This machine is made to do anything from 4k gaming to graphic design and intense music production.

If your budget is high enough, you will absolutely love this laptop.
To put things in perspective, the company behind FL studio states that any machine that scores above 9000 in the cpubenchmark.net is a strong machine. Well, this laptop scores 10132. And it's overclocked so you can expect even more.

With this configuration, you can be sure that it will run smoothly and quietly. It's made for serious gaming so the music production is nothing for this beast. You can push it to the limit and it will never struggle.

This flawless performance is attributed to its powerful CPU and the 16 GB of RAM and the 512 GB SSD are there just to seal the deal and make this machine one of the fastest and smoothest laptops on the market.

Overall, this is the strongest laptop you can find and it can handle anything. If you want it all and you don't want to compromise on anything and you have a few thousand dollars to spend, look no further.
Check best price for ASUS ROG G752VS-XB72K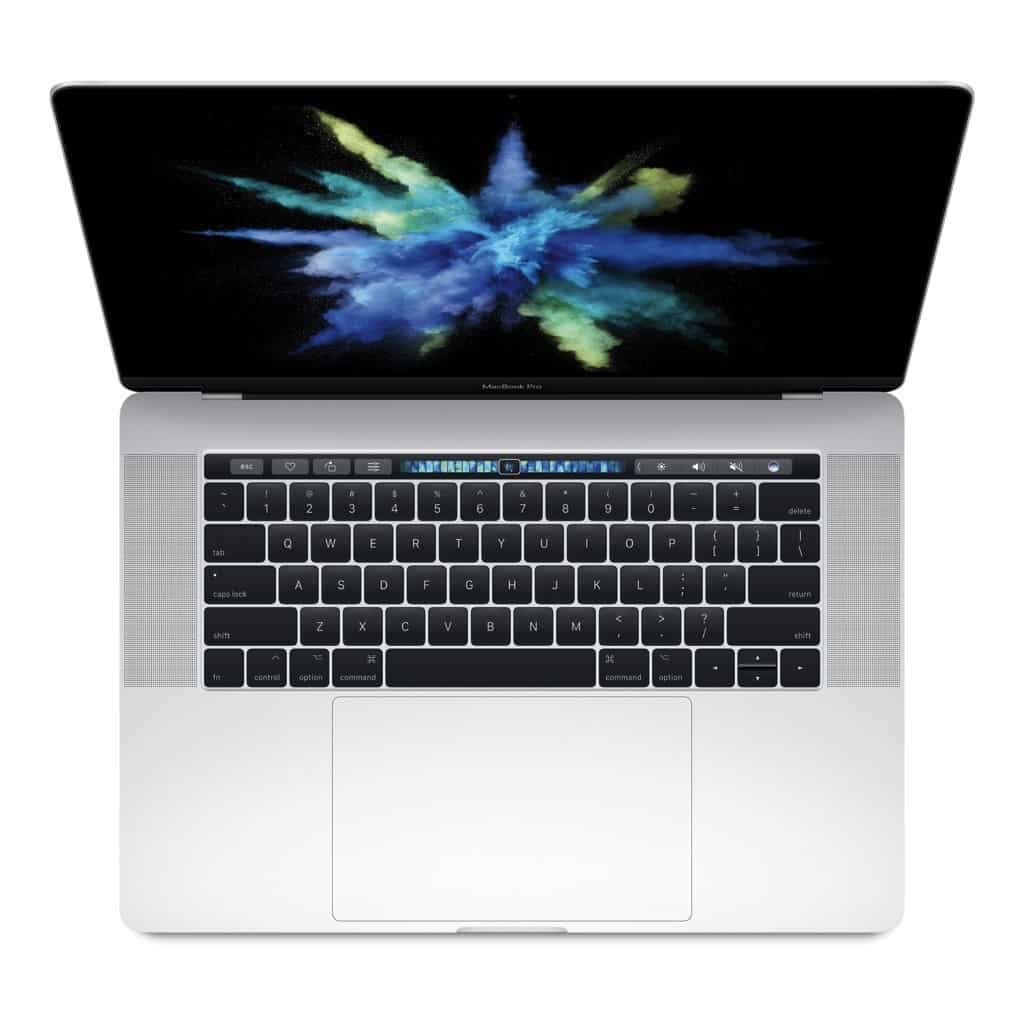 We are all aware of the "war" between the PC and MAC and we really don't want to get into that right now, but when it comes to music production, MAC wins every time.

This is one of the latest models and it comes with a 2.9 GHz quad-core i7 CPU that can be turbo-boosted up to 3.9GHz. This is more than enough CPU power for almost any music production task.

When it comes to RAM, you can freely say that 16 GB of 2133 MHz RAM is quite enough. With this amount of RAM at your disposal, you will have almost zero crashes even if you use a lot of effects and VSTS.

To be completely honest, Apple products are usually more expensive than its Windows-counterparts and this particular laptop is not an exception. With that being said, we simply must admit that the MacBooks are made to be perfect.

It features a 512 GB Solid State Drive that enables the smoothest and most reliable working experience when you work in your DAW.

Almost every producer can tell you the same story about one time he produced an awesome track and he didn't save it and then his DAW crashed unexpectedly. Well, it's a slim chance that this will ever happen with a MacBook Pro.

Combination of the powerful CPU and 16 Gigs of RAM and smooth operating system make it the most reliable laptop that you can find in most of the studios and DJ stands.

The SSD instead of a normal hard drive was most definitely a good decision. The Solid State Drives are the fastest units you can find today and are way faster than normal hard drives. The high-quality SSD in this laptop means it boots way faster than other laptops.

This also means that your laptop will run much smoother and if you store your VSTS and samples on your SSD, they will load very fast, which is very helpful for music production.

This MacBook Pro is very light at only 1.83 kg making it a superb solution for traveling producers or DJs.

The graphics card in this machine is the Radeon HD 560, which means that this laptop can also be used for some serious gaming or graphics editing. And with its nice 2880×1800 retina display, you can enjoy a high-end viewing experience and you can fit a few DAWs on your display at the same time.

Overall, this is one powerful laptop with a sleek design and it's the perfect solution for music producers who work with Mac compatible software.
Check best price for Apple MacBook Pro here
Final Thoughts
The 3 models we described above are the absolutely the best laptops for music production you can find. All of these offer a great power and reliability and are capable to handle any music production project.

Which one will you choose depends solely on your personal preferences as well as your budget.

MacBook Pro is the standard choice but it's also the most expensive one. ZenBook Pro offers a similar performance for the much smaller price, while the ASUS ROG G752 is the strongest laptop you can find. The choice is yours.