Last Updated on December 22, 2019 by
We'll cut to the chase, if you're looking for the best distortion vst plugins, here's a table that summarizes our tests and reviews:
The electric guitar has come a long way since its inception. The effects that were difficult to achieve are now available in the form of affordable compact stomp-boxes for any instruments.
We might even take it for granted these days, knowing that some guitar players back in the 1950s and the 1960s even resorted to damaging their amps to achieve distortion.
Fortunately for all of us, there's no need for such nasty practices these days as you can get all that either in an amp, pedal, multi-effects unit or a digital plugin.
In case you're recording at home and want to take things one step further, there are a lot of advantages in using the distortion VST plugins for your digital audio workstation.
Instead of re-amping your guitar, or even re-recording it because you used certain pedals, it's always more practical to have the clean signal processed using different software.
All of the plugins below are designed to work with any standard digital audio workstation, including Ableton Live, Cubase, and others.
Types of saturation
All of the distortion plugins are made with the same intention to completely replicate the good old analog pedals and other signal processing units.
No matter the instrument, all the distortion that you hear happens due to the so-called "clipping."
When the signal is too strong, it reaches the limitations of the amp or any other device that you're playing through.
When this happens, the signal gets clipped and you end up with that recognizable "scorched" or "growling" sound.
Saturation effect comes from the days of magnetic tape-based effects and has softer clipping, creating an effect somewhat resembling a mild overdrive that adds more warmth to the tone rather than completely smashing it.
Tube Saturation
Tube saturation is done using vacuum tubes, the ones that we can find in instrument amplifiers or any other distortion or saturation devices.
The vacuum tubes have been praised for their warm tone and dynamic response.
The present-day vintage-oriented tube saturation plugins are designed to imitate that particular sound.
Transistor Saturation
Transistors found their use in guitar effects back in the 1960s, ultimately making it possible to create compact pedals.
The overall tone might be a bit harsher, but this is usually something that rock and metal musicians are looking for. Many fuzz pedals implement transistors which bring the clipping to a whole new level and create that "broken amplifier" tone.
Best free distortion VST
Interestingly enough, there are some pretty decent distortion VST plugins you can use and get some solid tones.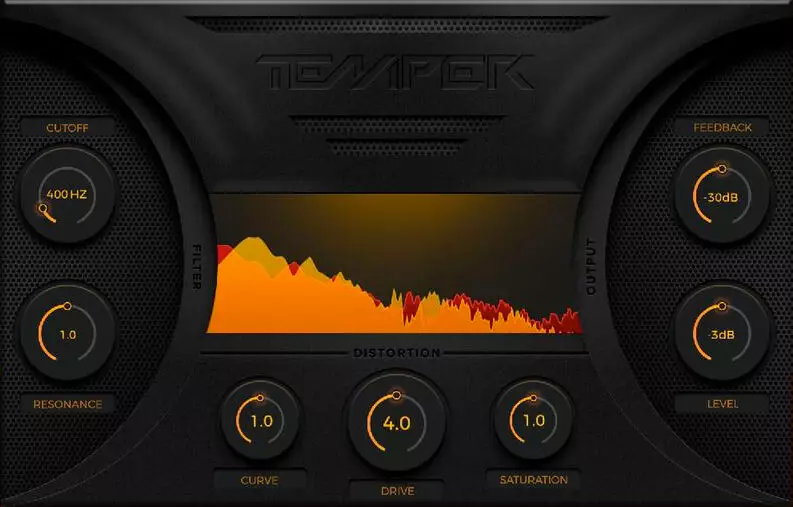 For instance, there's one called Temper, made by Creative Intent. It might take some time to get used to it and it might seem a bit complicated at first. But once you get a hang of it, you'll be able to make some pretty diverse sounds. The color of distortion is controlled via Drive, Saturation, and Curve controls. There's also an additional spectrum analyzer to get the visual representation of what's going on.
Temper Distortion VST
Maker: Creative Intent
Cost: Free
Plugin Type: Digital Distortion
User Rating: 4/5 (202 votes)


MORE INFO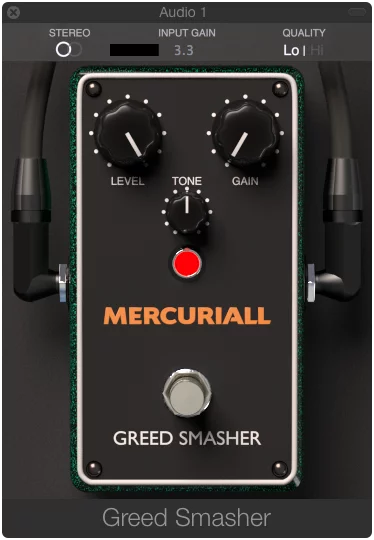 Then there's a plugin called Greed Smasher, made by a company called Mercuriall Audio, known for its great pedal replica plugins. The plugin replicates Mesa Boogie Grid Slammer overdrive and features three simple controls ñ level, tone, and gain. Pretty straightforward but works well.
Greed Smasher VST
Maker: Mercuriall Audio
Cost: Free
Plugin Type: Digital Distortion
User Rating: 4/5 (202 votes)


MORE INFO
Made by Wave Arts, Tube Saturator Vintage is a pretty exciting one as it replicates preamps packed with 12AX7 tubes. It's pretty weird how you can get such a great distortion plugin for free. Featuring volume, drive, 3-band EQ, and the "Fat" mode, there's a lot of stuff that you can do with it.
Tube Saturator Vintage VST
Maker: Wave Arts
Cost: Free
Plugin Type: Tube Distortion


MORE INFO
Best bass distortion VST
Although it's kind of hard to get that solid and tight bass distortion that doesn't sound too muddy, some distortion plugins will help you achieve some more controlled tones.
One of those plugins is Radiator, made by Soundtoys.
This vintage-styled tube-inspired software is a replica of an old rack-mounted tube mixer Altec 1567A. You'll get some tight natural overdrives for bass with it.
Radiator VST
Maker: Soundtoys
Cost: 157$ (Price may vary depending on existing deals)
Plugin Type: Tube Distortion
User Rating: 5/5 (22 votes)


MORE INFO
Although not a single distortion VST, IK Multimedia Amplitube 4 has an abundance of options for both guitars and basses. Aside from different amps and cabinets, you'll be able to get so many different replicas of overdrive, fuzz, and distortion pedals with it.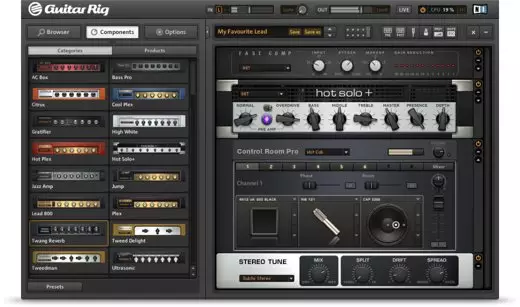 The same could be said about Guitar Rig 5 by Native Instruments.
Although mostly guitar-centric, there are some bass amp and bass distortion options on there that can make turn your bass into a real beast for basically any genre.
Guitar and bass players are usually divided when it comes to Amplitube and Guitar Rig and are inclined to side with one of these two.
However, both of these plugins are pretty solid and deserve all the praise they can get.
Guitar Rig 5
Maker: Native Instruments
Cost: 199$ (Price may vary depending on existing deals)
Plugin Type: Digital Distortion


MORE INFO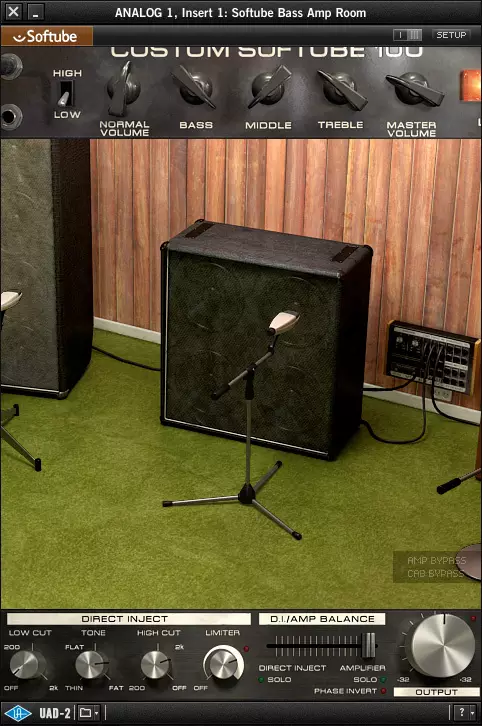 Another one that's worth mentioning is Softube's Bass Amp Room. It was modeled originally for guitars, but has proven to be a great fit for bass too.
This is perhaps the most popular plugin for rock type bass distortion, and for good reason.
Bass Amp Room
Maker: Softube
Cost: 160$ (Price may vary depending on existing deals)
Plugin Type: Bass Amp


MORE INFO
Best vocal distortion VST
Of course, depending on the style of music that you're into, there would be some requirements for the distortion in vocals.
For that purpose, you can use the Decapitator by Soundtoys, which would also come in handy for instrument distortions. It's not that noisy and can bring in just the right amount of drive for lead vocals.
This is another classic plugin that has been used in a wide variety of styles including pop and rock. Fabian "Fab" Dupont, producer of many pop hits from jennifer lopez, and others, calls it "instavibe-in-a-box".
Soundtoys Decapitator Analog Saturator
Maker: Soundtoys
Cost: 239$ (Price may vary depending on existing deals)
Plugin Type: Analog Saturation Modeler


MORE INFO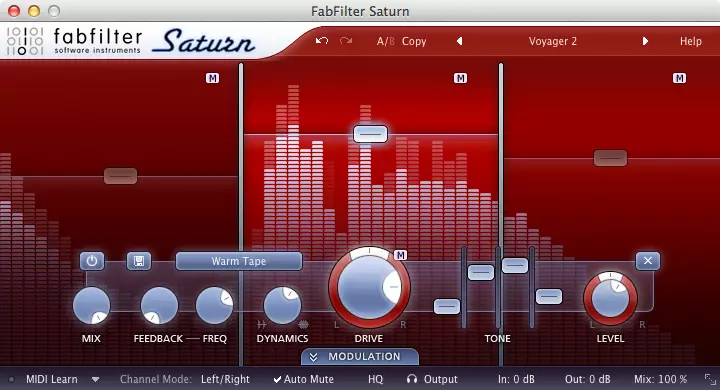 FabFilter Saturn provides plenty of options for vocal distortions, including anything vintage or modern based.
What's great about it is that you can push it over the limits and still get surprisingly clear and recognizable vocal parts.
Franceso Cameli, the Italian producer, has talked at length about how he used this plugin in the latest korn record to get clean sounding vocal quickly and easily.
Fabfilter Saturn Distortion Unit
Maker: Fabfilter
Cost: 145$ (Price may vary depending on existing deals)
Plugin Type: Tube and Tape Distortion


MORE INFO
Finally, another plugin that can distort vocals without turning them into a senseless mush is Avid SansAmp PSA-1. This one is especially handy if you want to make those thin megaphone-like vocal parts that can be often be heard in some sections of rock and metal songs.
Final Thoughts
And that's a wrap! We hope you enjoyed our brief guide of the best distortion plugins. Feedback is always welcome, feel free to share our content through your social channels. Stay safe, folks.