Last Updated on February 1, 2023 by IDS Team
80s music synths range from the classic Yamaha DX7 which pioneered FM synthesis, to the Roland 808 drum machine. Most of the legendary synths which defined the era are now discontinued. However, these modern machines which weigh in at budget prices to top-of-the-range will have you feeling similarly inspired.
80s Music Synths – Best FM synth: The Korg Volca FM
When FM synthesis entered the market, it changed the course of music and gave rise to a reputation for being difficult to understand or work with. Decades on, FM is now a staple part of the synthesis and the Korg Volca FM does an amazing job at resurrecting the heyday of FM, especially the sounds of the classic Yamaha DX7. In fact, a short introductory video on their website from chief engineer Tatsuya Takahashi reveals it is fully DX7 compatible, meaning DX7 patches can actually be loaded onto the Volca.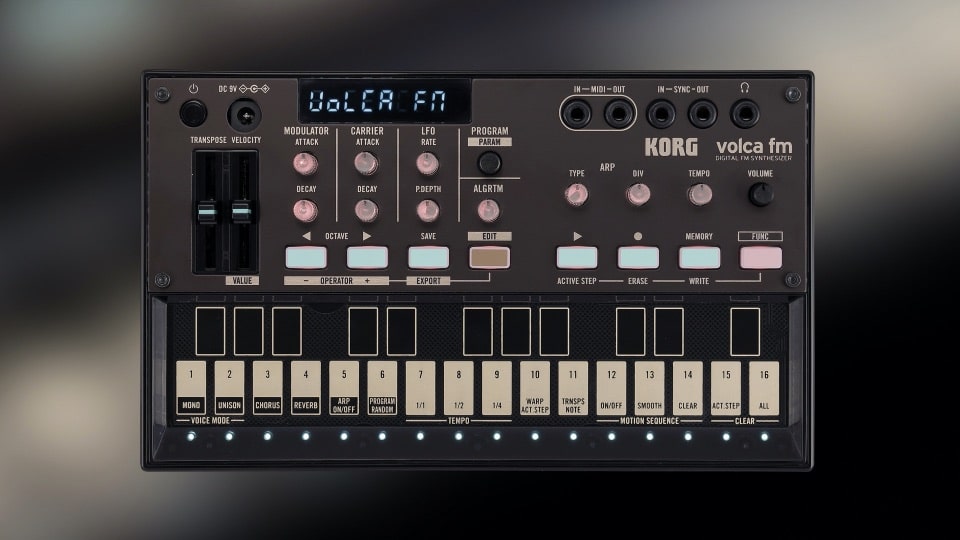 Important Specs:
3 voice polyphony
Multi-touch keyboard
16-step sequencer with warp, pattern chain, and active step controls
MIDI connection and ability to convert files created on the Yamaha DX7
Ability to edit modulator, LFO, carrier, and algorithm parameters
Brilliant, DX7-inspired FM synthesis
9 arpeggiator types
Poly, unison, and random voice modes
Price and Availability: 194 USD, available from Korg's website or dealers. You may also get a great deal on Reberb.com by clicking this link.
80s Music Synths – Best Drum Machine: The Roland TR – 08
The Original Roland 808 drum machine has been the subject of many clones over the years. Its legendary status as the first drum machine which allowed users to program their own rhythms means it is a popular source of inspiration, though not all homages are created equal. However, the TR-08 really succeeds in reviving everything which made the 808 special as a drum machine in itself – not just as the first machine of its kind but as one of the best. With its own character which came through tone variations and analogue warmth. Roland's Analogue Circuit Behaviour means the TR-08 does it's predecessor justice.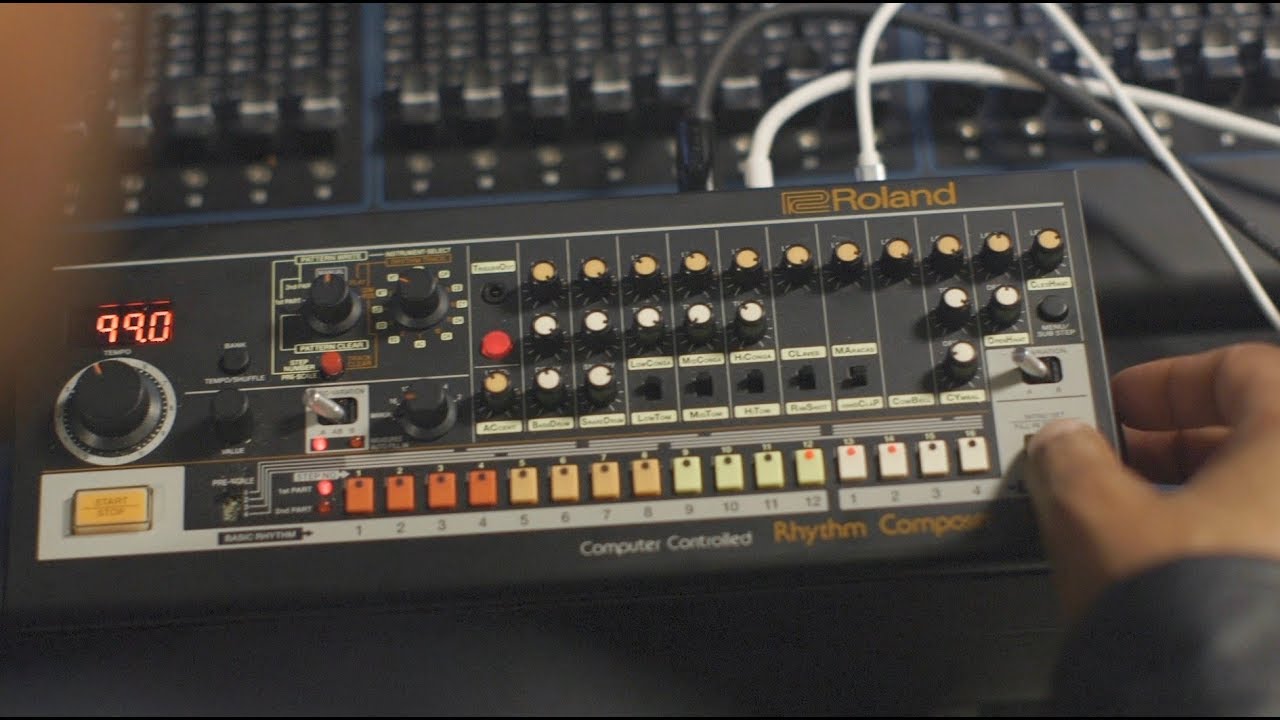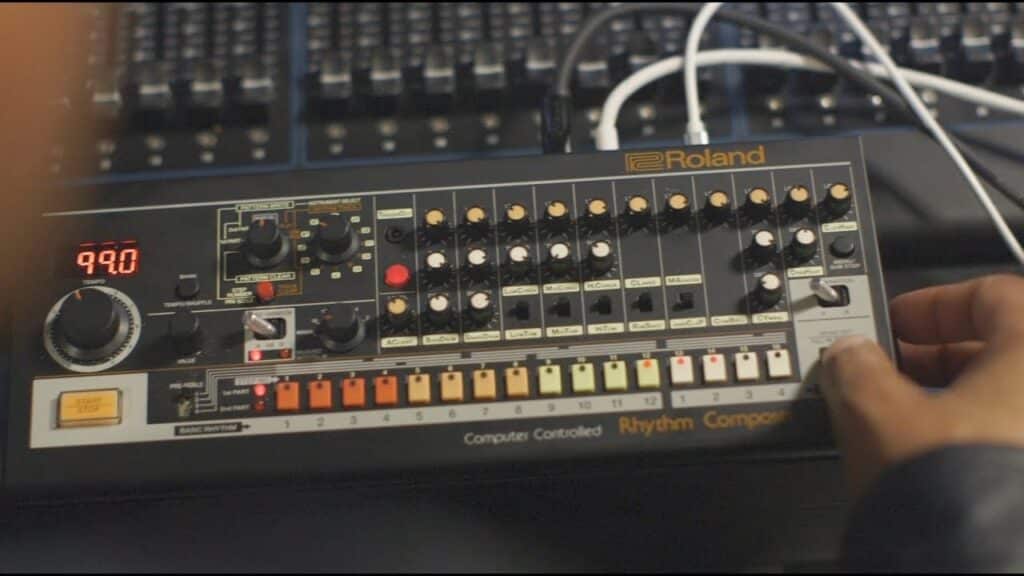 Important Specs:
Directly modelled after the 808 with the original design sheets.
Powerful sequencer with 16 sub-steps per step
Deliberately built to capture the quirks of the original 808 such as tone variations
16 kits and 11 instrument types
Inspiration from both the 808 and the Tr – 909 drum machines
16 pads and LED display
Assignable analogue outputs and full parallel outputs via USB
Price and Availability: Find a dealer feature on Roland's website and also available on Reverb.com – click here.
Behringer Deepmind 12 – Best Emulation
The Behringer Deepmind 12 takes inspiration from the classic Juno 106 for a versatile beginner synth to get creative juices flowing. It's modelled off the 106, and Behringer has indeed made a name for themselves by emulating classic synths with high quality and at a fraction of the price. However, the Deepmind 12 is a hybrid which stands out with its fully analogue signal chain which differs from the Juno with its two digitally controlled oscillators.
In some ways, the Deepmind 12 can sound more 80s than the most famous 80s music synths themselves. It has the ability to switch from super fat, lush, warm tones to futuristic, space-age arpeggiation. Ultimately, it fully deserves a spot on this list as a power-packed synth, ready for inspiration from both classic 80s synth pop and descendant genres.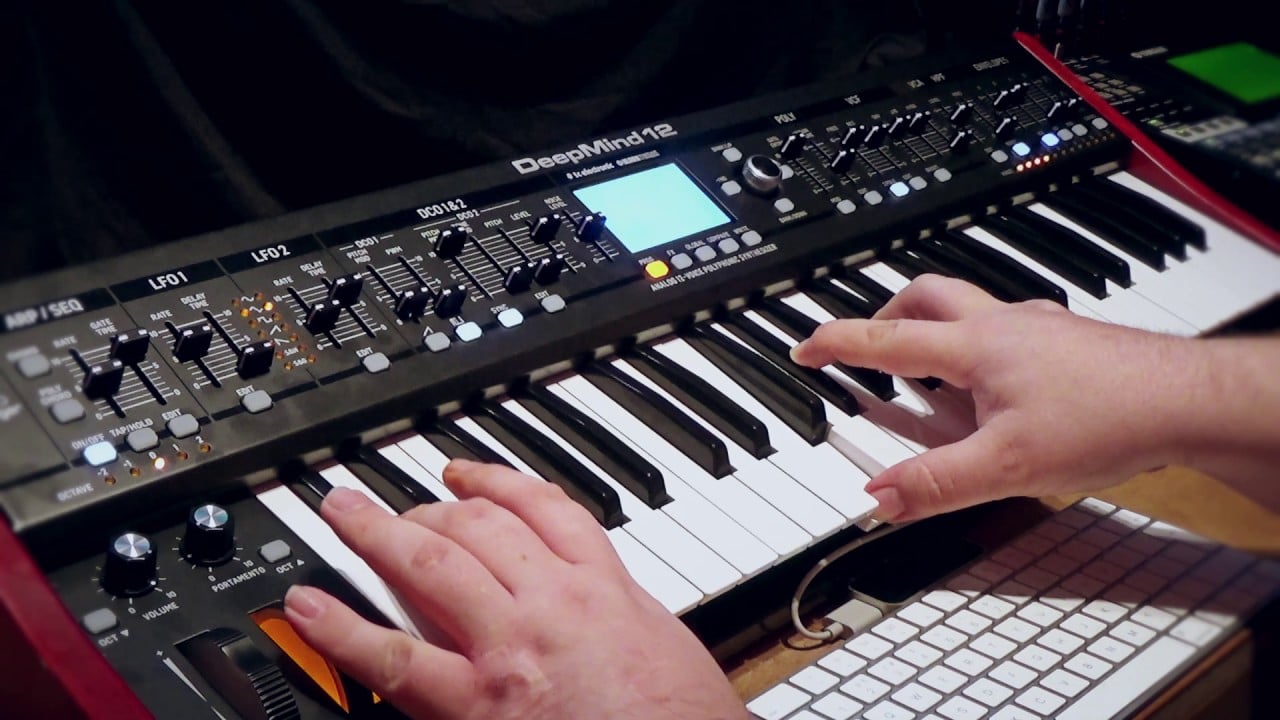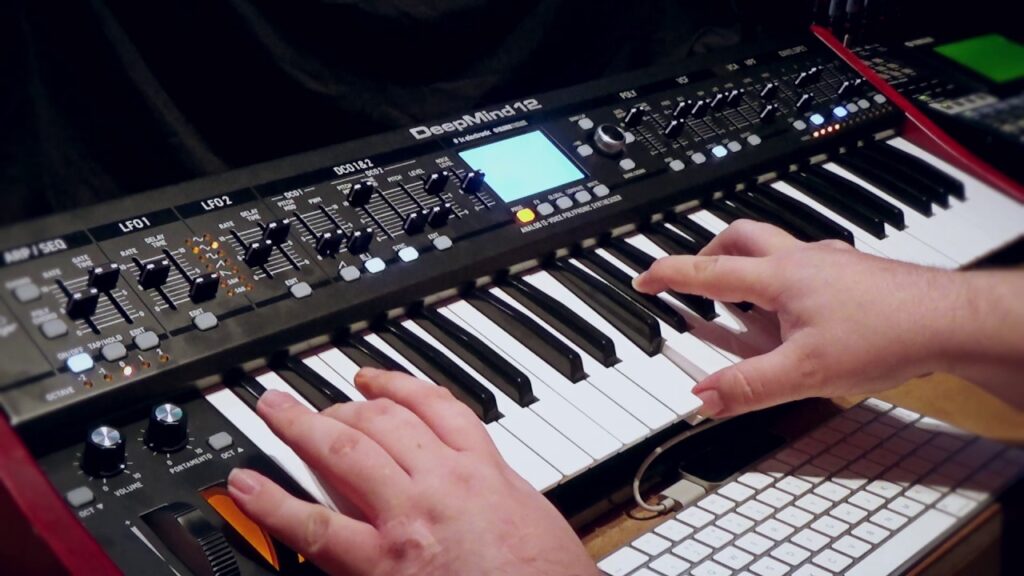 Important Specs:
FX from Klark Technik and TC Electronic, including delay, flanger, comp, EQ, phaser, plus room, hall, plate, rich plate and the 80s classic gated reverb
Two VCOs and 12 independent voices
Variable pulse width and modulation depth
Three-octave range
Unison mode
Mono, poly and spread modes on LFOs
Stereo VCA
Modulation matrix
Arpeggiator
Chord and polychord features
8 banks of 128 programs
Price and Availability: Available from Behringer's dealers, but you may also find a great deal on Reberb.com by clicking on this link.
Best Bass Synth: The Moog Minitaur
Moogs have made a well-deserved comeback with features which perfectly suit the sub-genres spawned by New Wave and goth at the tail end of the 80s, plus the current 80s revival in general.
For the pulsing bass and memorable riffs of much of New Wave, the Minitaur totally delivers a great value-for-money synth which has all the quality and nostalgia of a the old Moog Taurus without breaking the bank. The ability to poly-chain with other Moogs is a big plus, as is the Minitaur Editor which allows parameter control by MIDI. Ultimately, the Minitaur manages to be technologically intuitive whilst still having a creative, driven sound that will completely draw you in.
Important Specs:
Polychaining ability
Pitch bend, mod wheel, after pressure, and velocity
2 VCOs, square and saw waveforms
oscillator hard sync
ability to integrate with your DAW with the librarian feature
space for 128 presets
ultra fat analogue bass with tons of character
super snappy ASDR
20 hidden parameters such as Note Sync
Ability to control all knob features by MIDI
Price and Availability: Coming in at 599 USD, this is Moog's most affordable synth and is available from all good retailers such as Thomann, Andertons, or Sweetwater. You may want to also explore Reberb.com – click here.
80s Music Synths – Best Hybrid: The Arturia Minifreak
The 80s were a decade which saw many musical innovations including the change from just analogue to digital options after the introduction of FM synthesis in 1983. To emulate the range of sounds available in the 80s, a hybrid synth is always a good choice. We've covered the Arturia Microfreak as one of the best beginner synths specifically for guitarists getting into synthesis. However, the Arturia Minifreak is a step-up hybrid synth which means you have the best of both worlds.
Important Specs:
Dual digital engines and analogue filters
Destroy features offers the ability to replicate classic retro video game sounds
14 modelled filters
Analogue modelled strings
Blend frequency and ring modulation
Saw, square, sine, and triangle waves
6 voice polyphony (compared to the microfreak's paraphonic capacities)
Price and Availability: Ranging from 599 to 699 USD and available from all good retailers such as Sweetwater and Andertons. Also worth checking options available on Reverb by clicking here. And if you buy using that link, we get a small kickback so you will be supporting our work and this website.
Final Thoughts
Many of the legendary synths of the 80s are now discontinued and can only be found second-hand at a high price. However, these modern synths will give you a similar sound and feel whilst still being accessible. In this way, you can take inspiration from one of the most important decades for innovations in music tech – and fall in love with new gear which will open up a wealth of different creative routes to go down.
Love physical hardware you can really play with? We have a whole hardware section dedicated to just that.