Last Updated on September 28, 2022 by IDS Team
Finding the best software for jazz guitar is often difficult. Due to the genre's distinctive characteristics, mainstream software doesn't always suit the tone jazz guitarists are going for. However, these five picks, which range from amps to bass VSTs, are all carefully chosen. By picking out the best software for jazz, your sound design process can flow much more smoothly. Read on to find out more.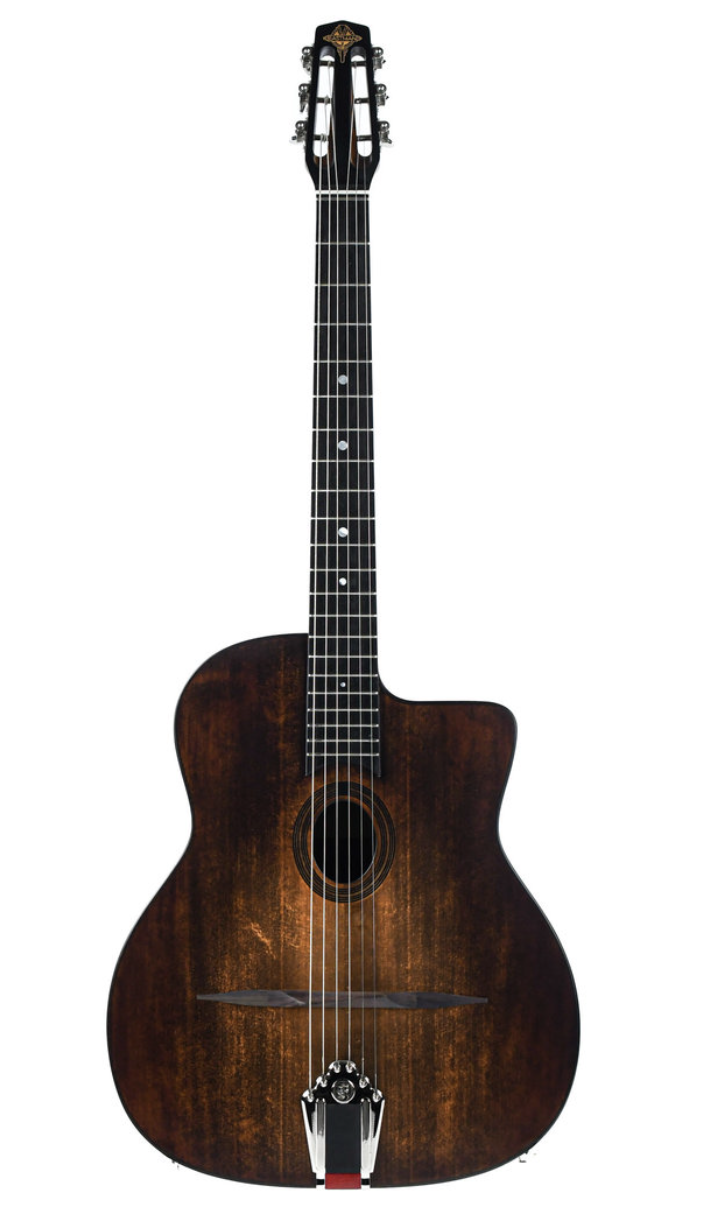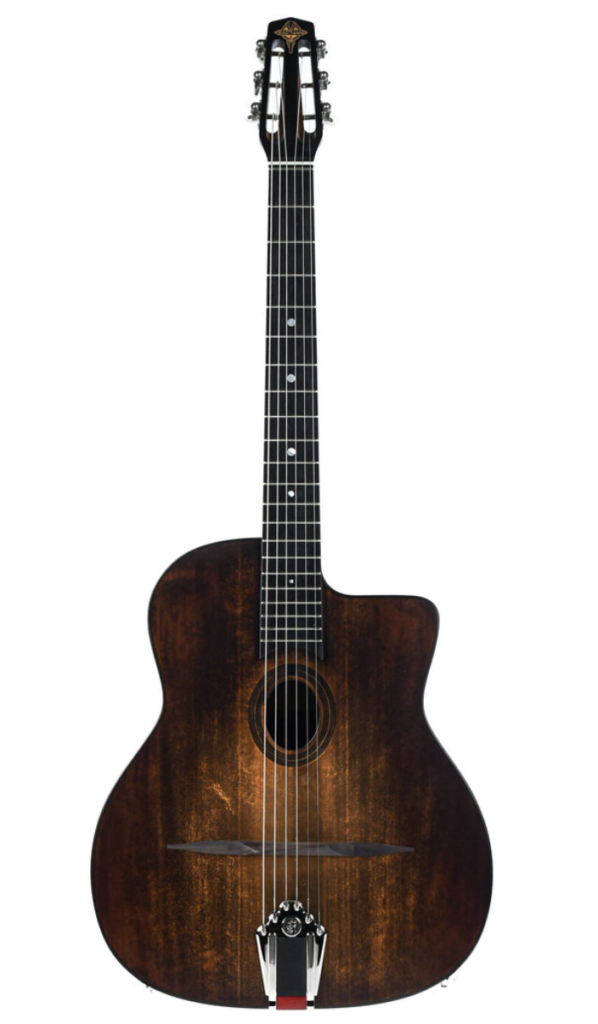 Top Accompanying Drum Plugin for Jazz Guitar – Toontrack Jazz EZX
Why do you need a drum plugin when you're a jazz guitarist? Every genre has a unique set of sounds which makes it special. Jazz is no exception. Indeed, the best software for jazz guitar goes with the style of your playing. Therefore, why settle for built-in drums which might not necessarily be geared for your playing?
This is where Jazz EZX comes in. At only 80 EUR, it's actually extremely worth it for what it is. Like all gear by Toontrack – and especially as part of the EZ series – it has a very real-life interface. Jazz EZX actually shows a full kit. You can then click on each drum for parameters to really design your tone. These drums were recorded in the real-life Blackbird studios, Nashville. In addition, Jazz EZX includes brushes, a feature not found on many drum plugins which aren't geared especially for jazz. As a result, Jazz EZX is definitely worth including in your list of gear.
Requirements: A previous installation of EZ Drummer (minimum v. 1.4) If serious about jazz, Jazz EZX is a worthwhile upgrade. Otherwise, Mac 10.2.8 or higher for EZ Drummer, or Windows XP. Available in AU and VST formats.
Price: 80.24 USD/80 EUR, check our their official website by clicking here.
Best Software for Jazz Guitar Jamming and Improvisation – iReal Pro
What is iReal Pro? This nifty bit of software bills itself as 'the world's most versatile virtual band'. What this means is you can create fantastic backing tracks to jam along to. Although it includes options for other instruments such as piano, this app is really one jazz guitarists shouldn't miss. Musicians applaud its online community for helping find lesser-known jazz songs. Its chord library, which can be used to create backing tracks, is truly extensive. It features, sevenths, inversions, and augmented chords, as well as even more complex ones ideal for playing jazz.
This app is also essential for practising techniques for jamming in real time. It is endorsed worldwide by institutions as different as America's Tufts University and the University of Hokkaido to help with these musical skills.
Requirements: MacOS 10.13 (High Sierra) upwards although legacy versions are available for 10.12 or before. Also available for iPhone and iPad as well as Android. Not available for Windows, but can be run on Windows with a third-party Android Emulator.
Price: 14.99 USD, you can access their official website by clicking here.
Amps for Jazz Guitar 1 – Bias Amp 2 Pro
The Bias Amp 2 Pro has a few features which make it really special for jazz guitarists. The first of these is how great its clean tones are. Bias Amp 2 Pro is modelled on real tube amplifiers. As a result, there is richness and depth even with the most basic settings. Its ToneCloud feature allows artists to connect online to get custom tones and amps from real recording studios worldwide.
What is especially good for Jazz guitarists is the dynamic tone engine feature. This is built so that the Bias Amp 2 can respond exactly to the musician's playing. However, it is features like this which make the Bias Amp 2 worth it. In addition, 9 reverbs allow for maximum control over tone so you can sculpt your sound to your heart's content.
Requirements: Windows 7-10 or MacOS 10.12 – 11.6.1
Price: 199 USD, but also available in standard (cheaper) and elite (pricier) versions. You can buy it from Pluginboutique by clicking here (and you will be supporting this website by using this link as we will get a small kickback upon purchase).
Top Bass Simulator for Jazz Guitar – VSL Synchron Upright Bass
Along with a good jazz drum plugin, any jazz guitarist also needs a bass. There are a variety on the market, but none apart from the Synchron Upright bass has such attention to detail. It is marketed with Jazz Articulations from the Vienna Symphony Orchestra and this bass VST really is a dream come true. It's largely based around plucked notes and played by Austrian jazz bassist Bernd Konzett. As a result, it contains slides, tremolos, and many more delicate articulations often forgotten.
What really makes the VSL Synchron Upright bass stand out is the fact it's fun. It contains snaps and ghost notes and you can easily change tempo. For guitarists who aren't necessarily bassists themselves, this plugin faithfully recreates everything great jazz bass can do. It's not just a basic product – it has options for creative playing without requiring too much programming. Instead, it's practically ready-made.
Requirements: Windows minimum 8.1-10 64-bit with 10-11 recommended, MacOS minimum 10.13 with 11 recommended
Price: Comes as part of the Synchron Plucked Instruments package. 214 USD/220 EUR. Official website can be accessed by clicking here.
Kuassa Amplifikation Vermillion – Another Fantastic Amp
To finish up this list is another amp- finding your tone is a huge part of choosing the best software for jazz guitar. The Kuassa Amplifikation vermillion is billed on its website specifically as the best amp for more rootsy guitarists. However, these qualities make it fantastic for jazz guitar as well.
This plugin is a nostalgic piece which looks back to vintage amps for inspiration. On top of this, it offers tremolo spring reverb to complete the retro tone. This amp doesn't go all out for crazy amounts of features, but it certainly recreates what it seeks to. For jazz guitarists, the problem all too often is finding software which fits the atmosphere you are creating. However, the Kuassa Amplifikation Vermillion is a rare one of these.
Requirements: really flexible plugin which supports AU, AAX, VST/VST3 and rack extensions, and functions on over 11 DAWs. Windows Vista (64-bit) or later, macOS 10.11 (64-bit) or later.
Price: 39 USD plus VAT – a real hidden gem. You can check the price on Pluginboutique by clicking here (and if you buy following this link, you are supporting the channel)
Final Thoughts:
So there you have it – the best software for jazz guitar in multiple categories. While jazz guitarists aren't often catered for as much, the products which do exists out there are often carefully made. Additionally, there are plenty of hidden gems amongst more mainstream plugins which just happen to work brilliantly for jazz. If you liked this article, check out our article here on 8 Effective Hacks That Will Help You Learn Jazz.