Last Updated on March 30, 2023 by IDS Team
This month, we're looking at CloudBounce online mastering for an underrated browser-based platform and desktop app that generates killer master tracks from your mix. We've already compared the best online mastering services before. Yet, for producers looking to maintain their sound, we go in-depth into one of the best options below…
Cloudbounce online mastering: super-fast music mastering with intelligent AI
CloudBounce online mastering is an AI music mastering platform similar to LANDR. Like it's competitors, CloudBounce offers the option to upload a mixed track and let its AI master it to an industry standard, master unlimited files with its infinity plans and keep things secure with cloud backup.
Based partly in Finland and partly in the US, it gets granular with specific genres. However, it also offers flexibility with both CloudBounce online and the CloudBounce app on desktop.
How does CloudBounce online mastering compare to a professional mastering engineer?
Essentially, the platform's AI analyses the audio file and uses different audio processing tools to modify your track's parameters by just the right amount. CloudBounce excels at sounding professional while still sticking to your original creative intention.
This is one of its biggest selling points. With over 15 genre options it doesn't require you to force your work into any particular standard.
Real producers tested CloudBounce: here's what they found
CloudBounce was actually run past the ears of industry pros in controlled testing. This was to demonstrate whether people could pick out a track that employs machine listening and AI from those mastered by a professional mastering engineer. These found that masters made with CloudBounce were almost impossible to distinguish. This is due to how CloudBounce's lightning fast AI quickly analyses sound characteristics and adapts to them.
Reasons to use CloudBounce online mastering service
Genre specifics are just one reason to use Cloudbounce. However, there are a few other things that give it an edge over other mastering options.
Smart technology: separating genres successfully enough to keep even the most detail-oriented producers happy is no small feat for AI when you think about it. Honestly, Cloudbounce wins out on this point. Plus, it offers specific subgenres in addition subjective qualities like warmth or openness. This means you get greater choice in an easier form.
Not too polished: Furthermore, the above means the qualities that make genres such as punk appealing don't have to be lost just because you're using an AI mastering service.
Major industry credibility: Cloudbounce is actually an alumnus of Abbey Road Red, which is the legendary recording studios' tech incubator wing.
Lets you control parameters like boost, dip, warmth, and more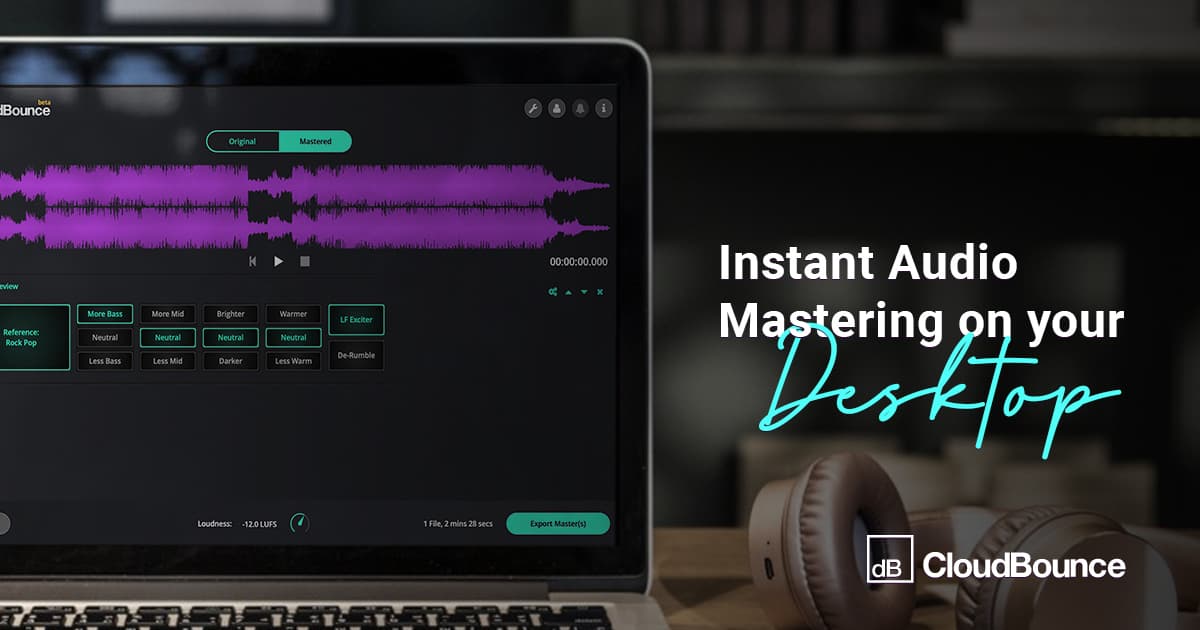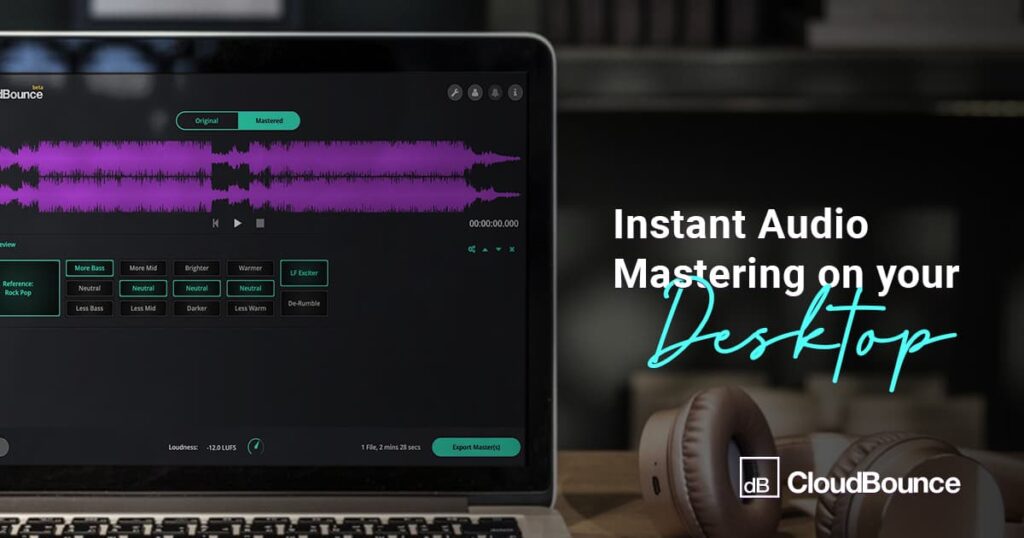 Cloudbounce mastering honest review: what else is good about it?
The biggest appeal is this is a very naturalistic AI. However, the industry quality technology means that it's even been recommended by label founders. This is especially as a way to ensure your track gets heard when submitting to professionals. In fact, it is actually recommended as a way to optimize your music for Spotify.
How does the AI work?
Cloudbounce does this through complex stereo imaging using audio processing ingredients like EQ, compression, and an inbuilt limiter. This boosts your sound quality like a real audio engineer would, both online and on the desktop app, and also adds polish.
How much does CloudBounce cost?
Depending on which plan you go for, Cloudbounce pricing can range anywhere from 10.90 USD to 219.00 USD. You can click here to go to their website and check out the current price.
CloudBounce mastering subscription options: one-off purchases vs infinity, CloudBounce desktop app, and more
One great feature of CloudBounce mastering is that it actually lets you purchase tracks on a one-off basis. So if you're not immediately sure, you don't have to sign up to any packages. CloudBounce is a small company and there have been complaints in the past about it's lack of customer support. However, the one-off purchase option lets you try things upfront.
Best for testing things out: An individual master, which costs 10.90 USD and includes 16 and 24 Bit Wav as well as 320 kbps MP3. There's no limit to the amount of individual masters you can purchase.
Best for casual to serious music producers: The Infinity Monthly Plan – everything included in a one-off master for 21.90 USD. Plus you can store unlimited files with its cloud backup.
Best for passionate musicians and unlimited mastering: the Infinity Yearly plan offers the same for 219.00 USD. This truly gives you the unlimited masters needed to experiment if you don't get your ideal sound quality first time around.
CloudBounce vs LANDR
Ok, what makes CloudBounce online audio mastering stand out from other mastering options that do a similar thing? There are a lot of companies that offer to give you a commercial-level sound via high-quality audio mastering. So let's see how it compares to LANDR.
Does it matter that CloudBounce is missing some of the features of LANDR?
CloudBounce online mastering, and the (since 2020) new desktop app, are still one of the best mastering options for freedom and flexibility with your sound. In fact both online and the desktop version have over 20+ settings for the final result.
Yes, LANDR offers options like instant shareability. However, CloudBounce gives you more scope to keep your individual sound as a producer.
Cloudbounce 2 free masters for CDBaby and Soundrop customers
If you're already a CDBaby user, CloudBounce allows you to get two free masters to see if you're a fan and offers the same for Soundrop customers. So, in the end, this partly makes up for its lack of other distribution features.
CloudBounce new desktop app- the biggest update since this platform's inception
The new CloudBounce desktop app actually offers more exciting mastering options compared with the browser-based version. Here, it offers reference-based mastering where you can upload your own references or choose from those provided. This feature is actually limited to the desktop app, which requires you to subscribe to either of the two infinity plans.
CloudBounce review in summary: 
PROS:
Ability to purchase masters on a one-off basis
Desktop app has reference-based mastering options (including using existing genre references)
Exclusive free masters for users of other services (CDBaby, Soundrop)
Granular, genre-specific mastering styles help you maintain the sound that you want both on the desktop app and on your browser
Both the browser version and desktop app supports the ability to upload multiple audio files
Compatible with all major file formats (WAV, AIFF, and MP3 on the single purchase and OGG, FLAC, and AIFF on the infinity version)
Instant previews let you discard a master that you don't like
Master entire albums and specify album-wide settings, track order, and more
Cons:
Relatively few additional options at a high price. However, this depends on individual producers preferences.
You can go to the Cloudbounce website to see the current offer by clicking here.
Final Thoughts:
Ultimately CloudBounce is one of the best quality options in terms of naturalistic, human-like mastering AI. It's not concerned with giving you an innumerable amount of tools. However, it IS perfect for authentic, varied masters that don't compromise quality.
If you love detailed reviews, we have a whole section of them. Plus, for more music software to hack your production, check out our software section.