Last Updated on April 6, 2023 by IDS Team
Being a DJ is one of the jobs that merges passion and work. Apart from enjoying a mix of music, professional DJs earn a decent amount of money. According to talent.com, professional DJs make GBP£15.38 an hour on average in the United Kingdom alone. Because of this, many music enthusiasts venture into this industry.
However, an excellent DJing setup is necessary for people who want to learn DJing and later thrive in this career. This setup is essential to develop the ear for rhythm and technical ability. Suppose you're planning to begin a career in DJing or start it as a new hobby. In that case, continue reading this article to know how to build the DJing setup for beginners.
1. Start With The Input Devices
The input device is one of the essential DJ equipment. You may browse right here for more ideas. Generally, these devices feed samples and songs to the DJ rig. Setting up at least two input devices is needed to put tunes together. For this purpose, beginner DJs may choose to install CD decks and turntables. They may also add cassette and media players for more and better mashup tracks.
If you're after a signature scratch effect that DJs are known for, you may prefer buying a turntable. Apart from this, turntables can incorporate many classic tracks into your playlist. However, turntables can be bulky and expensive, requiring a bigger budget and space.
On the other hand, you may start with the inexpensive CD decks as they can still feed songs, albeit without the authentic scratch effect. Yet, if you're still learning the fundamentals of mixing tunes, this will satisfy your need
2. Add A Mixer
The mixer is the heart of a DJ setup. It doesn't just connect the multiple input devices and allows DJs to apply effects and perform various DJ tricks, such as creaming, blending, and beating. In addition, mixers assist DJs in transitioning music from tune to tune and managing different audio signals.
In choosing a mixer, you may prefer the type that offers beginner-friendly features. You can opt for mixers with a fader, a trim control, and pre-listen functions. Apart from this, you can choose between selecting a compact mixer that could work well for mobile setups or touchscreen-based types.
3. Select Top-Of-The-Line Headphones
The best DJ headphones feature top-notch sound quality, reliable noise cancellation, and durability. They should also be known for low-end accuracy, excellent isolation, and comfortably rotating ear cups so you can preview and cue tracks without hassle.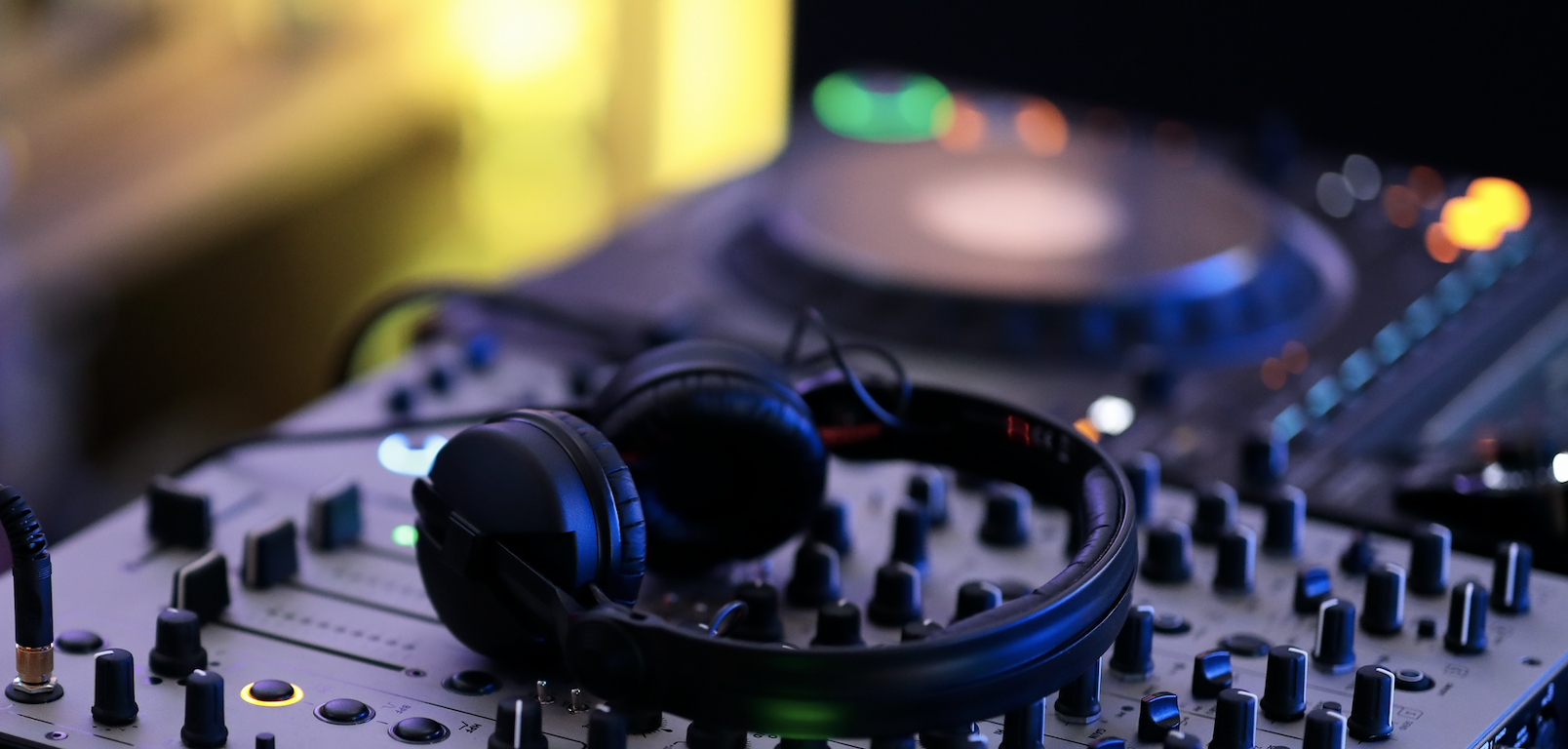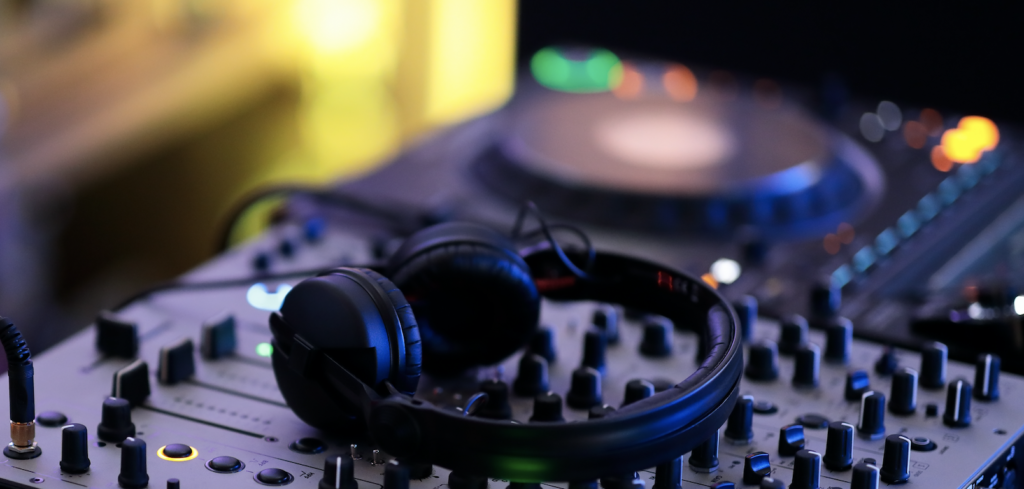 4. Choose The Controller
If you've decided not to use vinyl records, buying a controller is the only option you have to build a decent DJ setup. Today, professional DJs prefer a digital layout featuring a laptop and a controller with DJ software. In some cases, DJs tend to install a controller without a mixer as many models already feature what most mixers provide, such as track manipulation and crossfading.
For this option, you can opt for stand-alone controller stations with easy-to-use or analog controllers requiring manual connections and adjustments. The former helps you learn the DJing techniques fast, while the latter familiarises you with the actual functions and setup.
5. Install Studio Monitor Speakers
Because many beginning DJs are still developing their ears for rhythm and timing, using studio monitor speakers is an excellent approach to listening to the tracks accurately. In selecting a studio monitor, one should consider buying speakers with Aux input for gadgets and generic audio sources.
For a whole setup, beginning DJs may start with a pair of stereo speakers and a subwoofer with a decent bass sound. They may also add amplifiers for a collectively better sound to pump up the DJ experience.
6. Add Equipment And Accessories
If you've already known the basics of DJing and your ear for rhythm has grown sharp, you may add more equipment and accessories. You can add a subwoofer for better bass quality and media players that could amplify the sound better.
You may also try to use karaoke equipment if you'd still be DJing within the premises of your house. If you want to take your DJing skills up a notch, you may consider installing a PA system to mimic the dance club vibes.
7. Sound Check
Half of a DJ's performance is credited to his skills, while the other half is to his equipment. Because of this, buying high-quality DJ equipment is vital if one desires a more-than-average DJ performance. So, if you're a newbie DJ, you may consider purchasing high-quality DJ equipment even if you're still starting, as you'd use it in the following years. Reading this article can be an excellent start if you're into building your first-ever top-quality DJ setup.