Last Updated on February 3, 2022 by IDS Team
While analog seems like a pretty much forgotten domain, digital music production using DAWs such as Logic, Reason, and Ableton, has become the norm in the modern music industry. With so many instruments, FX, and VSTs in one place, they seemingly have everything a modern musician needs. Yet to expand the sound of your music you may want to combine digital and analogue sounds. 
Choose your DAW
All round BEST DAW: Logic
Logic is by no means the only DAW on the market yet is the first option which many musicians jump to. Nevertheless, to combine digital with analogue it isn't always the best option. Logic has such as wide range of different VSTs, plugins, FX, and ways to mix and master your music – but producing everything similarly can starve your creativity. There is no true BEST when checking out DAW options, but Logic is a great all-rounder that can do everything you need.
Check out these other DAWs for alternative options, if you are on a budget or if you are still learning digital music production: 
Budget friendly DAW: Reaper  
Reaper is basic, but this can be exploited by the savvy musician to further creativity. Due to not using much power, it can be modified with many of your own plugins or external equipment like external FX plugins for a low cost and streamlined way of working.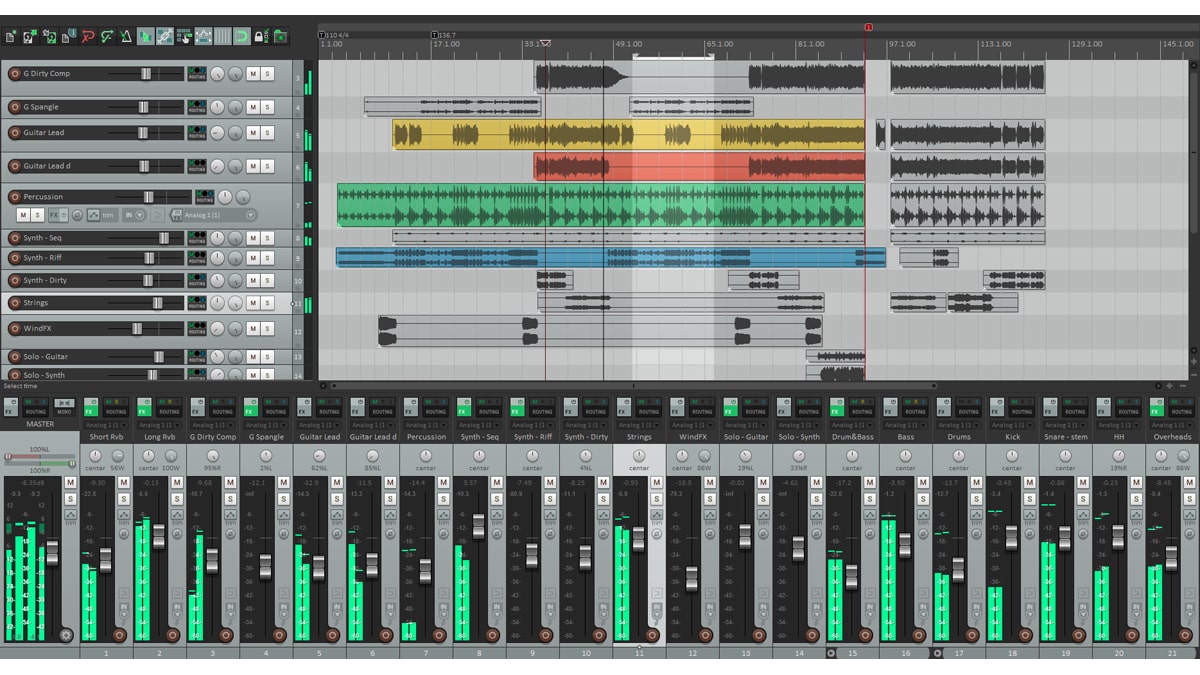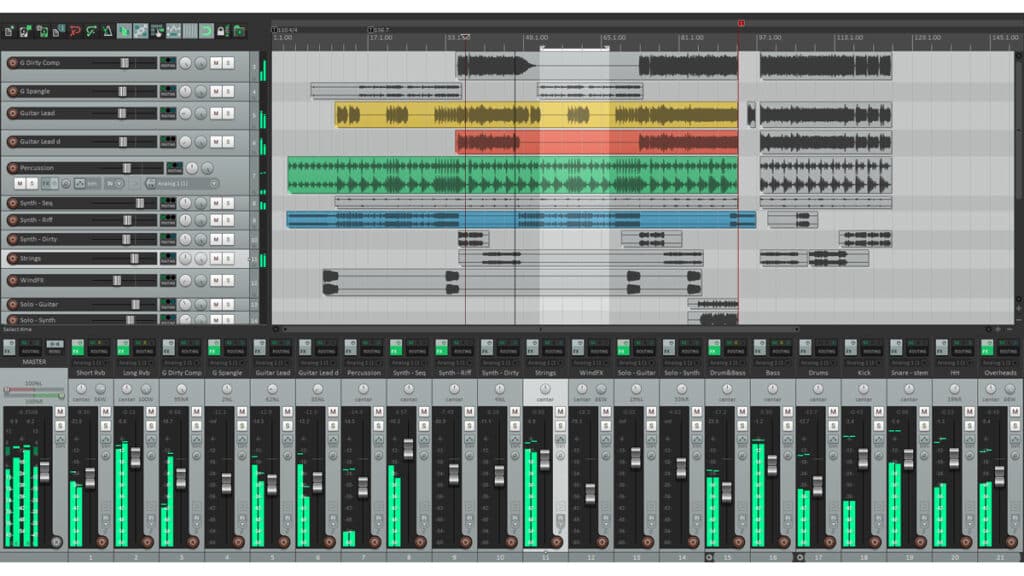 Great for beginners: Ableton
Meanwhile, Ableton live is a great way of bringing analogue gear into digital music production. By pushing the buttons on the live pads, even with entirely digital sounds, layering them can free up your creativity and create thicker, richer, and more nuanced sound. Loading both digital and analogue sounds, which can be run through FX pedals for a richer warmer sound or combined with digital instruments like synths.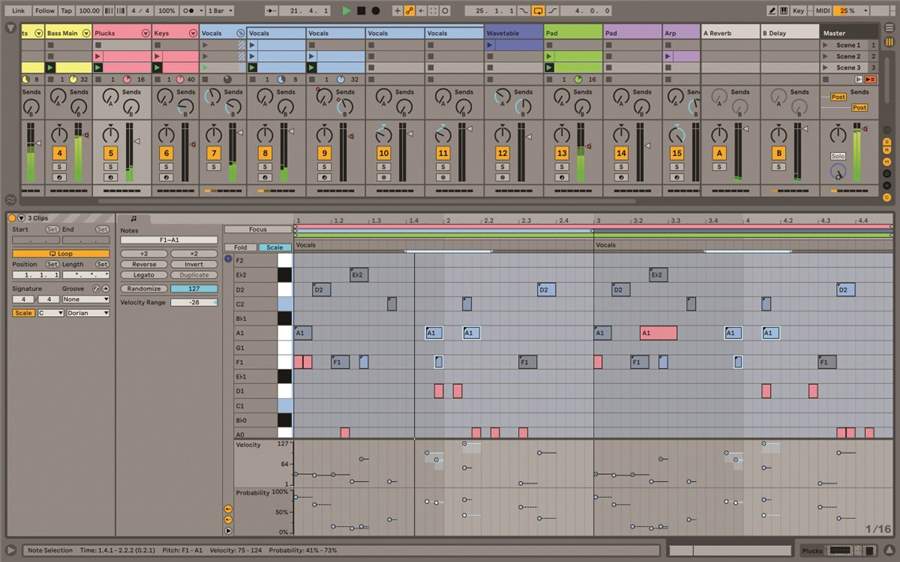 Digital and Analog Music Gear: What's on the Market? 
Using electric guitar and pedals, or stomp boxes, may not be immediately obvious in electronic music but can be done to great effect with low key guitar and heavy usage of FX making the humble Fender Strat or Telecaster sound otherworldly and unique, generating sounds which could not be achieved with digital FX or production but which you would not necessarily know were analog. For the rest of the article, we will only focus on pedals, leaving analog synthesisers and other instruments to a separate one.
Of course, if you want some more in-depth information you can check the Music Hardware section here on idesignsound and also the "ANALOG" tag.
Guitar Pedals
I have experimented with combining analogue stompboxes and other FX pedals with digital production, especially with digital drum patterns. They work together very well when combined with electric guitar as this can be produced in such a way that its rich, raw analogue sounds are modulated and toned down to combine with slick electronic synths and drumbeats.
They can also change the sound of your guitar. So that it is less obviously a six-stringed electric or acoustic, making it ambiguous and therefore creating all sorts of fantastic and ethereal sounds. This can open up more options than may even have been on your DAW in the first place. It's a reminder that sounds do not just come from our computers and online but that the world around us can be a constant source of inspiration.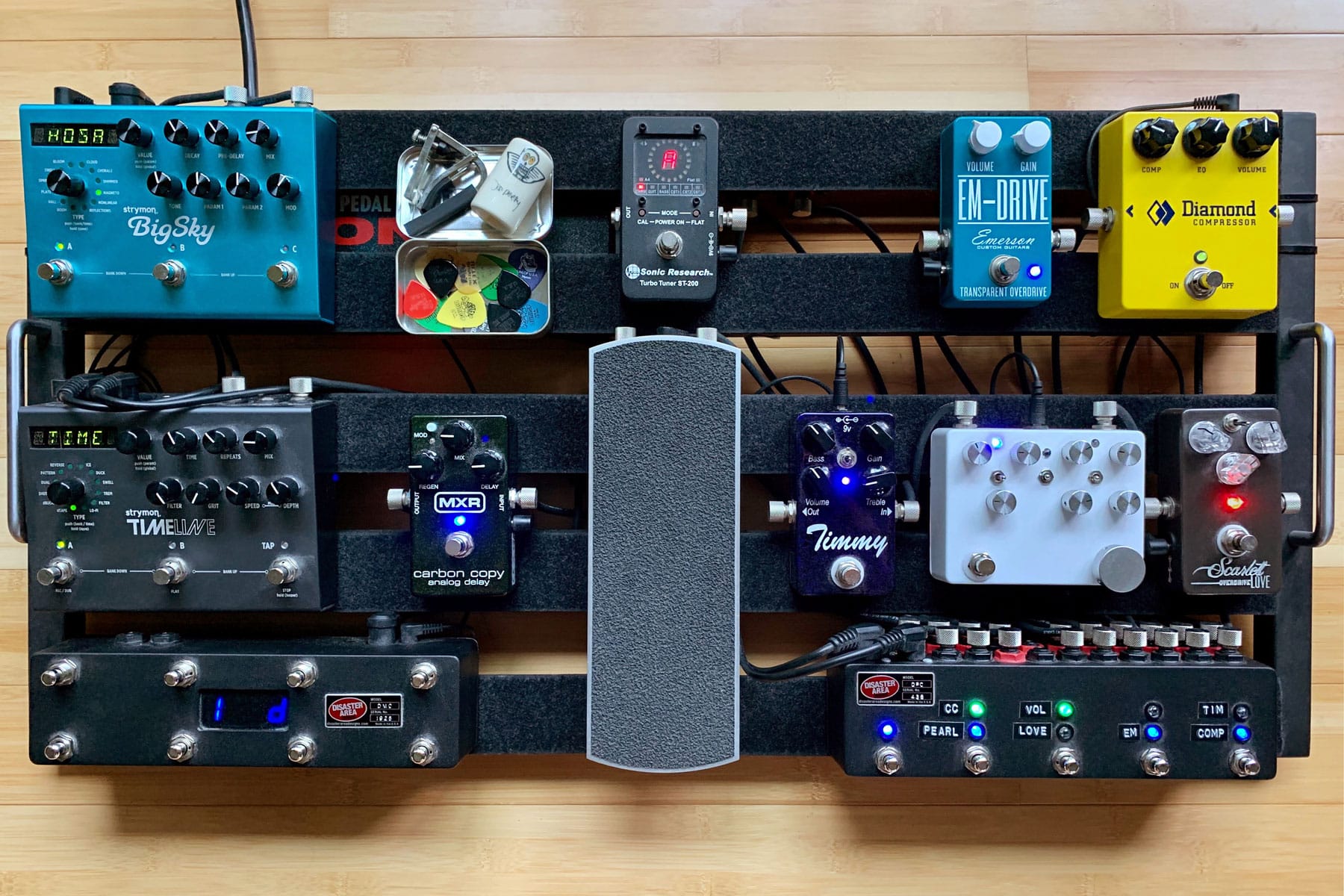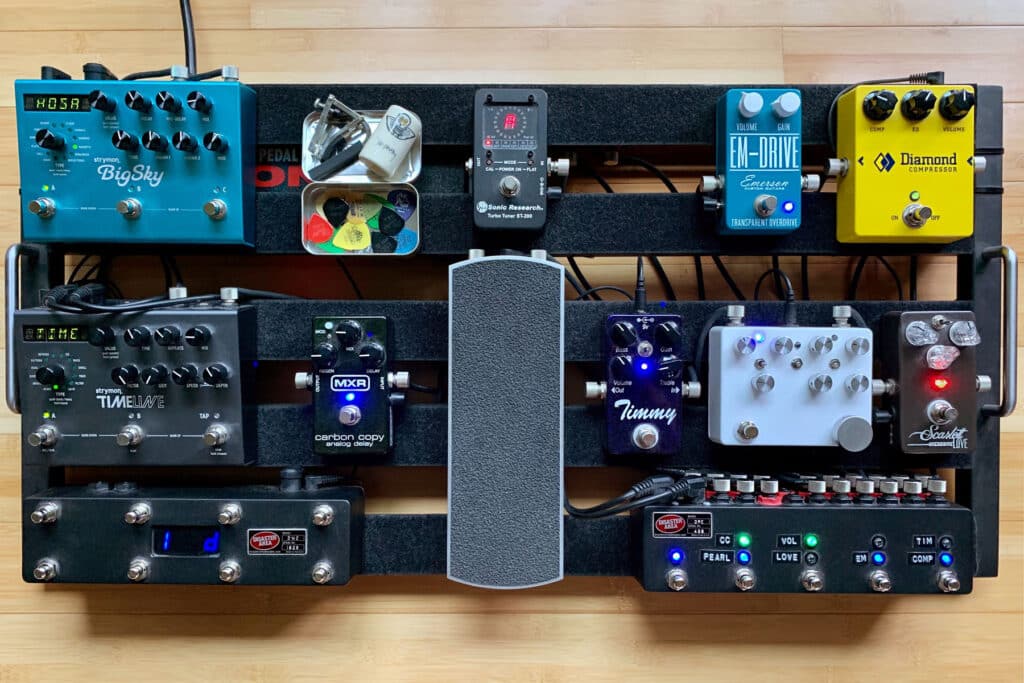 Best analog stompboxes for combining with digital music production:
Naturally there are loads of different stompboxes to choose from on the market, even within any one category such as fuzz or wah pedals. These are only a few of the possible options out there and are simply a good place to start.
Behringer
Behringer pedals are relatively cheap and are great pedals for beginners. There are many different kinds and they can easily be combined with your existing digital gear due to the fact that their controls are very similar to those which exist on DAWs such as logic. A basic Behringer distortion pedal can be used with Logic to bring some authentic, raw sounding distortion to low key electric guitars for bedroom pop or indie music.
EVH Phase 90
Phaser pedals are a great way of introducing weird sounds to your electronic music. Synths and other forms of sound modulation are great for creating tense and exciting electronic beats but missing out on the variety of other sounds out in the analogue world would be a mistake.
Phaser pedals are generally used with electric guitar for classic rock and roll sounds, especially in the 80s. With the current focus on retro and the vinyl revival, why not bring them to the present era by recording phased guitar and using it as a sample or synth patch for high-powered electropop.
Wah Pedals
Like the phaser, it may not occur to you to use retro sounding pedals in modern electronic music. Nevertheless, with enough production, a fuzz pedal or wah pedal can be used to add layers of depth to your electronic music.
With digital, bedroom-based production one thing which is lost is the warmth and depth of tone of analogue production. There is always a fine balance between creating depth or interesting sounds and keeping the crispness which makes electronic music so listenable.
A wah pedal can be used to create a wall of sound effect which is great for combining with mixed vocals and synth sounds for big choruses. Dunlop pedals are a great middle of the road brand for this as for a pedal you may use quite a lot but which needs to stand up to the wear and tear of production, they are not too expensive but still provide great sound. Try the cry baby pedal for big noises to mix down and combine with synths and electronic drums.
We also recommend you check out our article on the BEST DELAY pedals by clicking here.
Ways to Combine ANALOG and DIGITAL MUSIC workflows
Dry Recording
It isn't every guitarist's first preference to record guitars dry into their interface and DAW, but for electronic musicians who are not bound by the conventions of rock history, it is a way to get subtle and low-key electric guitar sounds into otherwise electronic songs and have them still work, without sounding overpowering or like two completely disparate genres have been mashed together.
Try it and then layer FX to your choice over the top of them. The dry base can give you more options for creativity as you add different musical textures and ingredients.
Recording and then adding FX
Recording wet sounds such as by miking up amps can result in a rich sound which is not always desirable in electronic music as it can drown out the other elements. However, if you choose to record this way, good, pro level EQ plugins can allow you to mix to your liking and have the best of both worlds – the multiple tones and the appeal of real instruments, as well as the cleanness of electronic sound and the ability to manipulate sound to your liking to create bigger, punchier dynamics like pulsing EDM drums for a danceable pop song or the hazy atmosphere of dreamy bedroom pop by adding reverb and delay.
Digital and Analog Music – Conclusions
Combining analogue and digital sounds is as simple as using your gear creatively and making sure that you understand the contexts in which different sounds are used.