Last Updated on March 12, 2022 by IDS Team
Guitar Rig 6 from Native Instruments comes in two separate forms: Pro and Player. Whilst Pro is the paid for version, Player is so great for the novice musician that it is equally popular and can be a welcome addition to any collection of plugins you have begun to build.
What is included in Native Instruments Guitar Rig 6?
Guitar Rig 6 has all the things provided to create amazing sound that hits the mark, emulating true to life instruments in an astounding way, and packed full of bonafide, real instrument modelled plugins – both modern, vintage, and boutique amps as well as effects from both Native Instruments and Softube. It also contains Native Instruments' Patented Intelligent Circuit Modelling, the ability to colour code and personalise presents, and the chance to discover Native Instruments' own FX which can be found with no other company on the market – plus turn it up to eleven by running multiple amp heads at the same time (with the Pro version).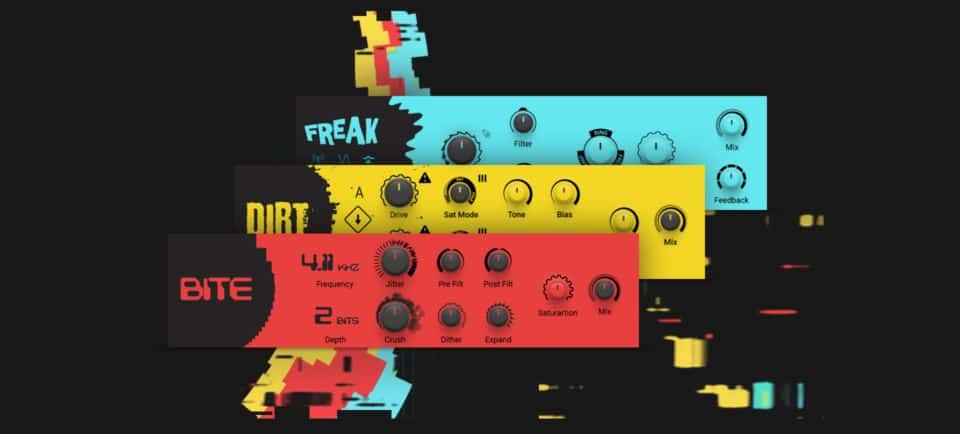 How does Native Instruments Guitar Rig 6 differ from other products out there?
There are a lot of options out there and it's sometimes hard to wade through the mass of similar VST products. One problem is that many products claim to be all encompassing. However, any great piece of studio software will have stand out features which set it aside from the rest. For Guitar Rig 6, this is the Intelligent Circuit Modelling. Native Instruments have gone so far as to work with the creators of the corresponding analogue products to perfectly simulate each individual component in the circuits of their amps, pedals, and effects. This means that every single part of the FX chain on Guitar Rig 6 is completely true to life. For the musician who may not have the space or money to amass such a collection, it's an amazing way to see what gear there is out there plus use it in your own projects without having to fork out a hefty fee or track it down. And because of the ICT, unless you are a hardcore audiophile with a need/desire for analogue instruments, it's as good as the real thing – and having so much true-to-life gear in one place means that you can compare and contrast different sounds to really find something which ties all tracks together.
Check out the latest price and possible deal on Guitar Rig 6 by clicking here (redirects to the official Native Instruments website)
How can Native Instruments Guitar Rig 6 be used?
Guitar Rig 6 contains digital copies of real amps favoured by all your favourite guitarists, and it is set up in such a way so as to be completely intuitive for the creative minded player looking for analogue quality from their digital equivalents. Guitar Rig 6 allows you to build a wall of sound out of many different amps, meaning that you can combine sounds to create the perfect medley of different FX. In discovering this feature, I was almost reminded of the way the legendary producer Butch Vig mixed the four different layers of guitar for Smells Like Teen Spirit on Nirvana's classic album 'Nevermind'. The sounds involved in Guitar Rig 6 would actually be perfect for this kind of grungy, effects heavy production, yet the rig is so versatile it can add to everything. At first it appears there is a vintage bent, but the sounds are such classics they can be used in all genres and the rig also contains specialised amps created directly with Native Instruments alongside some of your favourite legendary guitarists and companies. Scroll through the NI browser to find hidden gems and refine your sound – Guitar Rig 6 has something for every mood.
Guitar Rig 6 Pro vs Guitar Rig Six Player
Guitar Rig 6 is split into two different models: Guitar Rig 6 Pro and Guitar Rig 6 Player. The difference lies mostly in the price and amount of features. However, Guitar Rig 6 Player is just as useful for musicians on a budget. It may not contain as many effects and pedals as Pro but if you use it creatively you can easily design fantastic walls of sound and boutique, specialised effects which can add verve and colour to your music.
Native Instruments Guitar Rig 6 – not just for guitarists!
Native Instruments Guitar Rig 6 stands out in containing all of the above plus plugins with unusual variants of noise such as radio effects which can be used for more creative, avant-garde production. In some ways this is a package primarily aimed at rock, blues, funk, and indie musicians, which leaves out the heavier and more technical, crisper, cleaner sound of metal and shred guitar – but some individual plugins have been modelled with legendary musicians from all genres including Richard Z. Kruspe of Rammstein. And despite it's name, Guitar Rig 6 is not just for guitarists. In fact, the Native Instruments site has a demo video that shows how FX such as the eerie 'Area 51' can be used for violin, creating ethereal and unearthly sounds which can be extremely atmospheric. More natural FX such as reverb and delay are also there to enhance almost any instrument. This is one of the biggest plusses of the rig – its insane ability to adapt to other instruments which, through present FX chains, can be used for just about anything.
Check out the latest price and possible deal on Guitar Rig 6 by clicking here (redirects to the official Native Instruments website)
Final thoughts
Why buy Guitar Rig 6? Whether Pro or Player, it does not hurt to have something this all-encompassing on your side when producing. And though the bias towards classic sounds could be considered restrictive it actually makes this plugin super easy to apply to any genre of music – with enough care taken in its creation that it is not merely a vanilla, one size fits all piece of technology but instead something which gives way more bang for its buck than you would expect from the surface. The sounds are great crowd pleasers – but all have been displayed, chosen, and arranged carefully enough that they give a real fresh spark of creativity to any musician in need of some new kit.
If you enjoyed this piece of gear review, we have a full category waiting to be explored, so dig in by clicking here!