Last Updated on June 15, 2022 by IDS Team
This one is special, we promise you. We have decided to try to present a "best of the best" in each class, and a bit of justification for how we reached this conclusion. Without further ado, let's start:
Top 5 VST plugin products:
Reverb
When designing a reverb, one of the most important things is that it is true to life. Different companies try to achieve this in different ways – however, one of the most successful in terms of meeting the needs of producers and sound designers is Eventide's Blackhole reverb. This reverb has even been named producers 'secret weapon' by many of the world's best mix engineers. What makes it so well designed? Well, the people at Eventide have decided to blur the lines between conventional reverbs which seek to recreate the sound and ambience of real life spaces, and digital FX which create spacey sounds to bring reverb into the world of sound design almost as an instrument in its own right.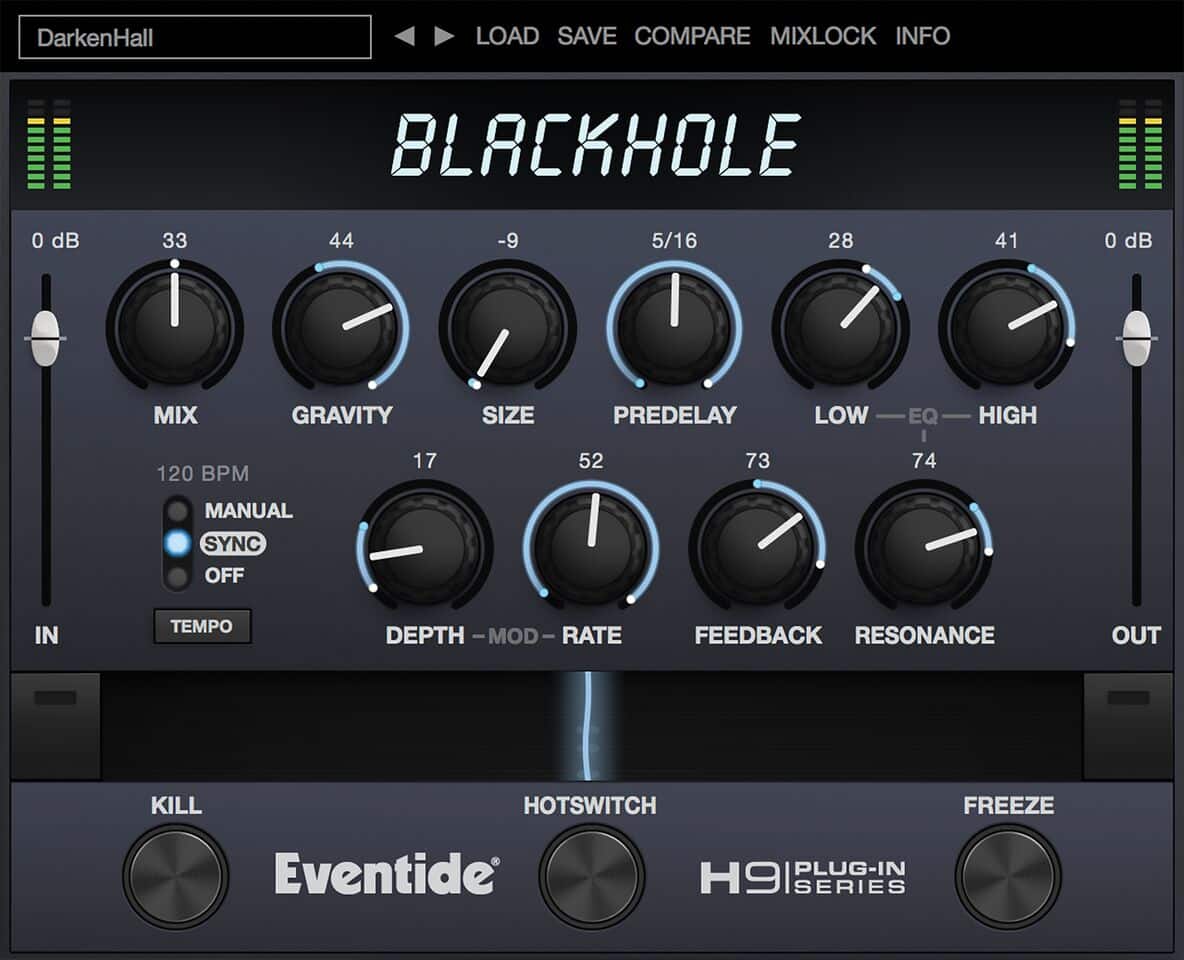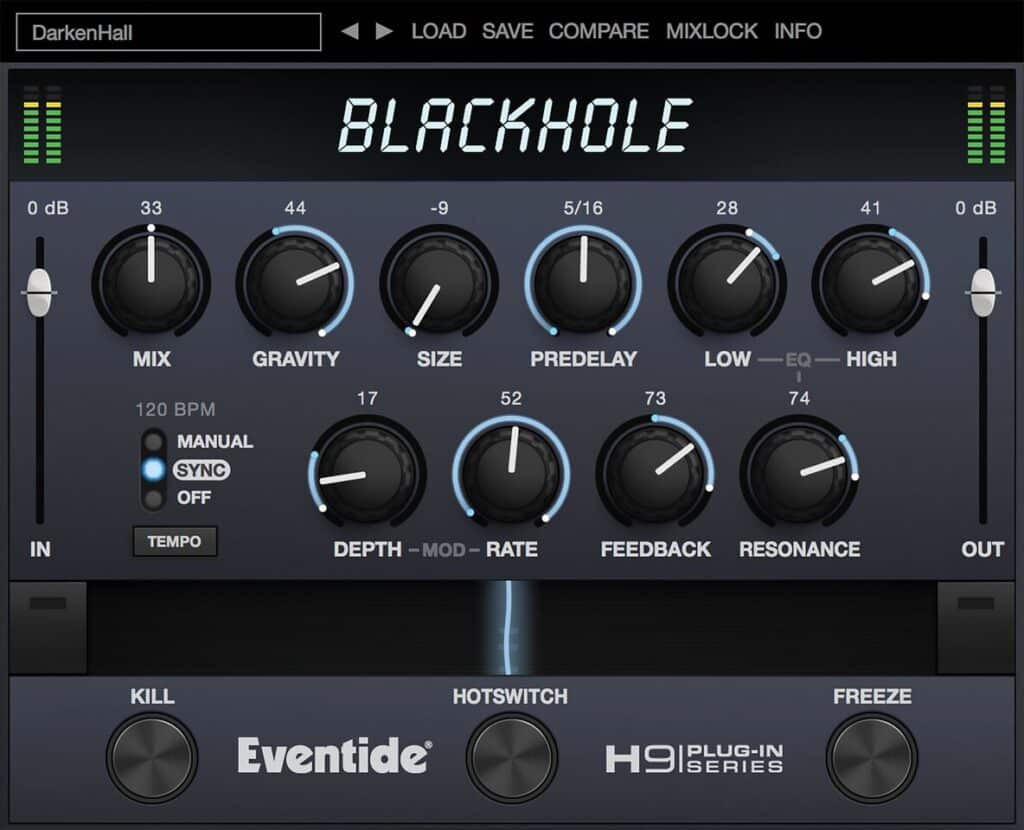 This idea of crossing the lines between different reverb categories manifests in its 50 pre-set reverbs which range from small rooms to reverbs designed to recreate the hypothetical sound of outer space. Furthermore, acknowledging that its target audience are the sort who like to experiment with sound, the ability to create unique reverbs of your own makes it one of the most well designed and all-encompassing reverbs on the market. Here, Eventide has really ensured that the thought processes of real musicians and sound designers are always at the forefront.
CLICK HERE TO CHECK THE PRICE FOR THE EVENTIDE BLACKHOLE VST PLUGIN
Top 5 VST plugin products: Distortion
Distortion is one of the most versatile effects in terms of how it can be used in music, and designing a good distortion plugin varies depending on what genre it is intended for – and therefore the heaviness, tone, qualities, timbre, and varieties of distortion which it includes. Nevertheless, one of the most interesting and versatile distortion plugins with the most thought put behind it is Soundtoys' Decapitator – a stellar plugin from the innovative plugin designers responsible for the phenomenal voice changing plugin Little Alter Boy.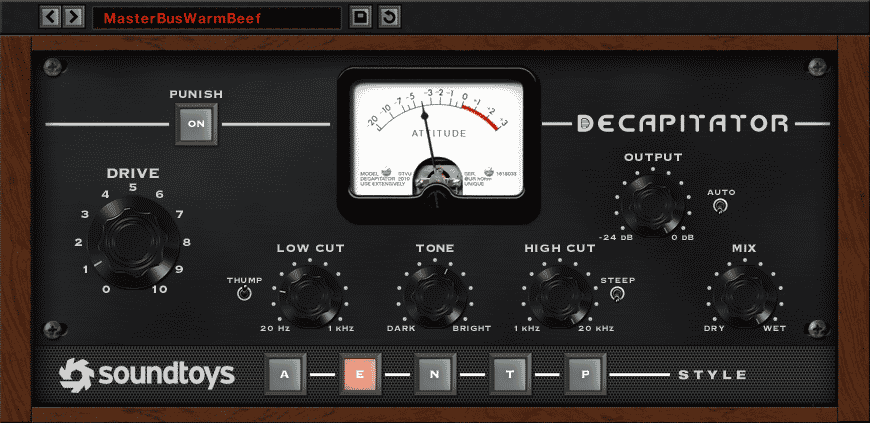 According to Soundtoys' website, this plugin was designed by studying analogue gear of all shapes and forms, both modern and vintage, in order to design a digital plugin which encapsulated the subtleties of analogue sound which come from the warping and altering of the sound waves as they interact with the different bits of gear. It ranges from subtle saturation to full blown digital distortion – and the choice to include the full spectrum of options means that Soundtoys have designed this plugin with many sectors of the market in mind.
CLICK HERE TO CHECK THE PRICE FOR THE SOUNDTOYS DECAPITATOR VST PLUGIN
Top 5 VST plugin products: Delay
A delay plugin, in contrast to the lushness of reverb, focusses on specific types of echoes and as a result is extremely precise – therefore taking a lot of technical knowledge in terms of its design. One of the most thought out delay plugins on the market is Polaris by Audiority – a great example of the complex design processes which are behind every plugin we use.

Polaris is based off some of the digital reverbs of the 80s, meaning it was designed to be a creative plugin as opposed to just a practical one. It is designed so the producer has both control over the early reverb effects and the echoes, which sit on two different sides of the reverb interface – allowing complete creative design over the reverb tail. This is one plugin which really breaks down reverb, delay, and echoes into their constituent parts for ultimate creative control.
CLICK HERE TO CHECK THE PRICE FOR THE POLARIS VST PLUGIN
Top 5 VST plugin products: Wah
Wah plugins imitate the wah pedal – as popularised by Jimi Hendrix – and as a result their design is more highly focused on the tone and qualities of the sound, it's creative uses, and the ways the FX can be used in songs – as opposed to it being a plugin which is simply technical in terms of the mixing and mastering process. This means that the design process behind any good wah plugin is slightly different, with more focus on sonic creativity instead of practicality.
As a result, one of the most well designed wah plugins for beginners is the one which comes as part of the Steinberg Vintage Stompbox package – a plugin designed especially to emulate the sound of the 1970s and as a result add warm tones to your solos, harking back to a time when guitar was all about creating that perfect, psychedelic, immersive feeling. Why is it so well designed? Well, it's great for beginners, being easy to use, but it's also perfect for more advanced producers who appreciate the more nuanced levels of sound. When designed a complex, creative sound such as wah, it takes some skill to get it to work for multiple different market demographics and the Steinberg Vintage Stompbox does this spectacularly. As a result, the plugin can be used either as part of the FX pack as a whole or it can be used in isolation for a simple but versatile and trusty wah sound.
CLICK HERE TO CHECK THE PRICE FOR THE STEINBERG VINTAGE STOMPBOX VST PLUGIN
Top 5 VST plugin products: Distortion (part 2)
Plugins designed off analogue distortion are all very well and good, but what if you want to get a bit more technical and in depth looking at sound design and the technological processes behind shaping sound, as opposed to simply production and arrangement?
Waveshaper plugins allow you to explicitly control the distortion by mapping the input to the output, meaning the wave can be fine-tuned and is able to mimic any distortion (within reason) such as the fuzzy, analogue, tube generated distortion or saturation of older eras of music, to hardcore, extremely warped digital distortion – sounds which couldn't be created by any piece of analogue gear.
The Audiothing Wavebox 8 is designed to be a perfectly nuanced waveshaper aimed at more technically skilled producers and sound designers who not only want to alter the sound of their guitar, but also to have complete control over the nature of those alterations. How have Audiothing gone about designing this plugin? In the interface design, they have prioritised simplicity and precision. For a plugin with such an invariably technical and precise nature, it would have been easy for them to go overboard in the way they arranged or divided the different functions – but they've opted to keep things simple and let the technical repercussions of such a plugin work for themselves, with two knobs controlling the shape of the wave and a selection of LFOs and envelopes to keep things interesting. And at only 52.53 USD, it's a small price for a very useful plugin which can dramatically alter many of your sounds.
CLICK HERE TO CHECK THE PRICE FOR THE AUDIOTHING WAVEBOX 8 VST PLUGIN
And if you are interested in getting them at a good price, be sure to bookmark our Deals section – click here!