NAMM week is always busy on announcements, new gear, plugins, updates.. And here's my 7 most important updates from NAMM.
1 – KORG Gadget

KORG's popular iOS app gets an update with new gadgets and support of audio clips/audio recording. And it is coming to Mac. Each of the gadgets will be available as an Audio Unit plugin and the host app will offer interoperability between iOS and Mac.
Read more
2 – Logic Pro and GarageBand


Not really NAMM-update but it was released at the same time… Logic Pro brings further enhancements and UI refresh and GarageBand was updated with Alchemy synth and Track Effects (inc. AU effect support). Another great thing is the ability to export Logic project with one click into GarageBand for iOS – another example of interoperability between iOS and Mac. Read more
3 – Bitwig 2.0


Most of Bitwig users were waiting 2.0 update for a long time. And when Bitwig was launched few years ago – developers promised to to provide modular programming environment (like Max4Live/Reaktor) so advanced users could create their own devices. It didn't happen yet but instead developers packed great new features into 2.0 release. The major one is most flexible modulation system ever existed in DAWs. Also nice to see seamless Eurorack integration (via DC coupled audio interfaces). Read more
4 – Intellijel partnership with AAS and new Plonk module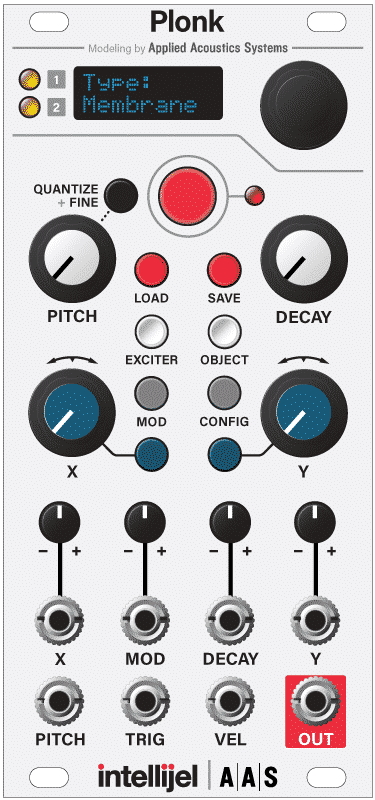 Intellijel partnered with AAS – Applied Acoustic Systems to create new module based on physical modeling synthesis. And it is really cool. If you have Eurorack system – you should check it out. Read more
5 – Softube new Console 1 and UAD support

Console 1 is great idea – taking channel strip into your fingertips with some great SSL emulations. Since it was introduced it was a little bit expensive but now Softube dropped the price and supported selected UAD plugins to be used in their channel strip (UAD-card is still required).
6 – Elektron Digitakt

This time Elektron introduced digital sample based drum machine which is now cheapest drum/sampler module made by Elektron – it is just $650
It has simplified workflow compared to Octatrack but still lots of features that you expect from Elektron devices – sampling, FX, sequencing, lots of I/Os etc.
7 – Akai standalone units with touch-interface


Couple of years ago Akai introduced MPC Touch – which was amazing device that showed where Akai is going. And we've also seen some prototypes with Win10 and touch-screen. Finally they have introduced mixture of both – it is stand-alone unit with touch-screen that can also be a controller for your desktop-based MPC software. Read more
Overall it was not the best NAMM in terms of announcements but still lots of new tools to play with.
What we haven't seen (that I wanted to see):
1 – new UAD plugins
2 – Logic Pro for iOS. Maybe it is a bit naive but While Apple keeps updating and improving GarageBand it would be great to see pro-level DAW for the iPad Pro.
3 – Moog new Eurorack modules/synth voices
4 – New Slate plugins and release date of previously announced Distressor plugin